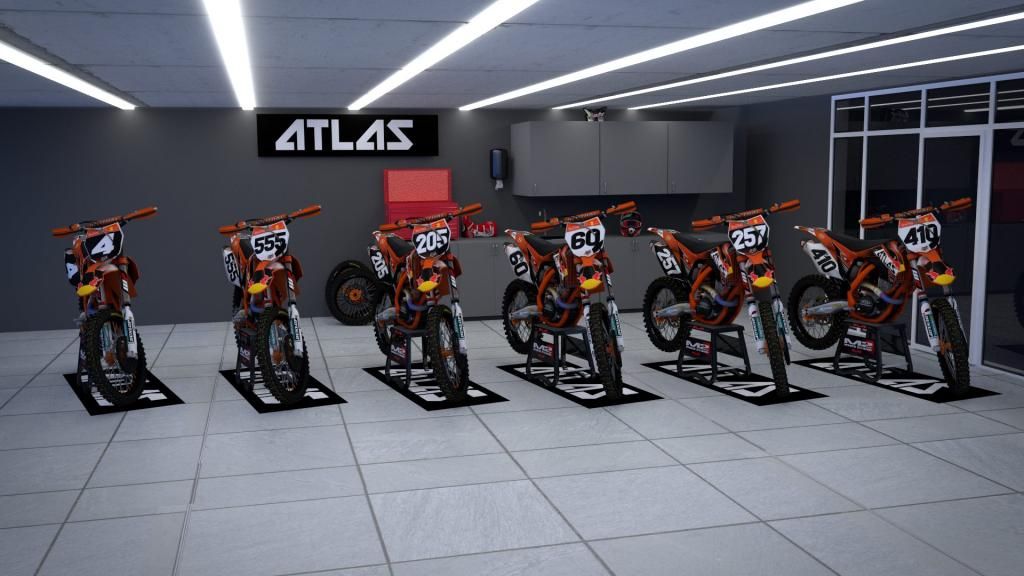 RENDER BY JACK LANG
Riders
Will Hughes
Benji Ahlm
Jack Lang
Ben McLeod
Linus Carlsson
Lewis Bean
Okay, so I know its quite late, but its here now..
After the team shut after SX I didnt think I'd have to do this again but Jack Lang pestered me to start it back up and he got some riders together and I put together some skins I made towards the end of last year and heres the team. We havent gone to huge efforts so dont be slagging us off
(Hunter Poarch)
or critasising because I only threw skins together so the team could keep going because I'm always busy with work and dont have much time anymore.
Download all of these to see us!
http://www.mediafire.com/download/a0ght4zdn3xpehq/2014_Atlas_Technologies_Outdoors.zip
http://www.mediafire.com/download/j5bddkth8hdpb40/Fox+V4.saf
http://www.mediafire.com/download/ak8un4korthx79b/V4+skin+pack%2Bpsd.rar
http://www.mediafire.com/download/t9u6xtdmu861ru2/V4+Race+Custom+Colorways.rar
Credits
KTM Base - Attacker
KTM Updates - Benji
Atlas Neckbrace - Benji
Fox V4 - Benji
V4 Skins - Me, Benji, Dylan and Nicolas Houllier
Fox Instincts - O'Hagan and Mason
First Racing Gear - MEEEEE
Cant be bothered doing anymore