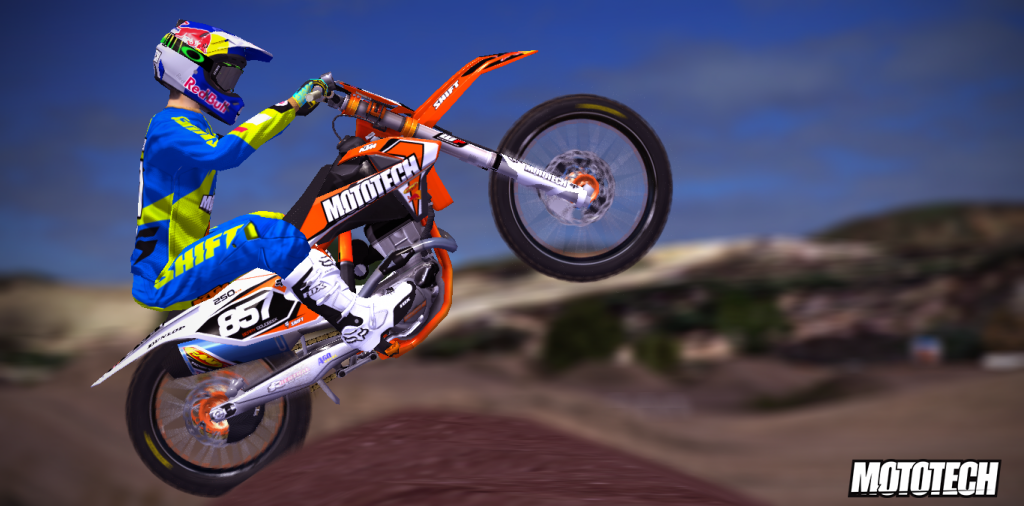 Hey guys,
We got some brand new KTM's for this SX season. The Husqvarna was good, but now we got a 2016 KTM model.
TEAMRIDERS:
Alex Mönch [250]
Berry Goudbeek [250]
Mads Gasberg [450]
Tom Sidell [250]
Yannick van Vugt [250]

Special thanks to:Frankie Zounis
: Letting us ride with the 2016 KTM
Andrew O'Hagen
: FOX Instincts
WellsMX524
: SHIFT Mainline and Camo PSD
MXDesigns
: SHIFT Assault gear
BenjiD
: FOX V4
Tom Sidell
: the new teamlogo and some help
JLV
: for this sick game
Everyone else I forgot!
DOWNLOAD LINK:
http://www.mediafire.com/download/osj4d ... M+Pack.saf
LIKE OUR FACEBOOKPAGE:
https://www.facebook.com/pages/MX-Simul ... 5179664635