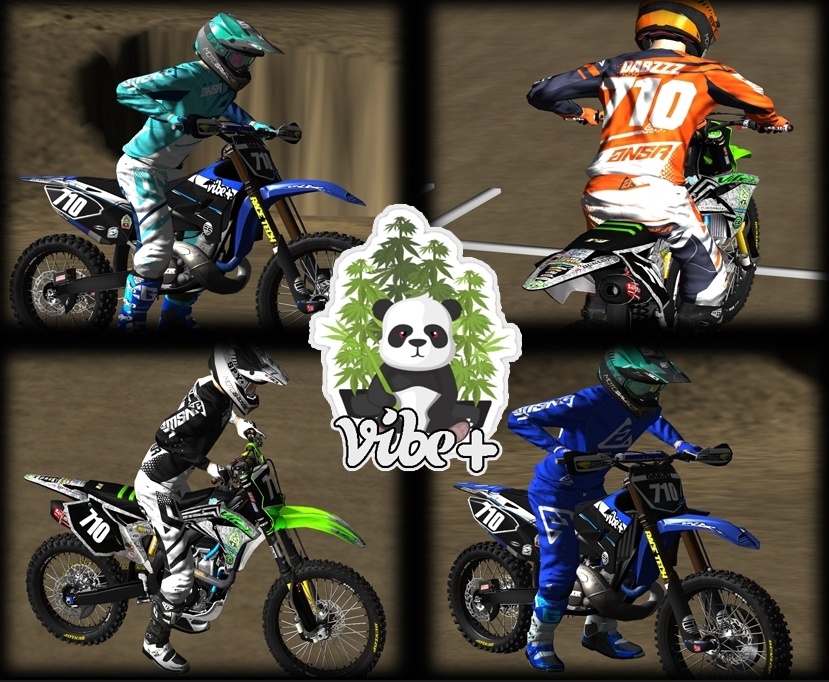 #Vibe+ right now consists of 6 people. 2 racers, and 4 "OG" members who hardly make races but jump in discord and sesh with us and/or ride with us but race for other teams not representing #Vibe+
I've decided I want to bring on a few more people onto the team to hopefully put #Vibe+ in the front of some packs and have more than 2 racers on the team.
I don't ask anything in particular of people on the team other than good vibes and not make the team look bad by punting or racism/rage every time someone hits you in game, and put in your best rides as possible.
If you would like to join into the team, Please PM me your name and number and UID and any skill set (If any) you can bring to the team.
You would become a VIP member in the BattleGrounds discord, giving you access to join private channels.
I will go through PM's and select 4 more people to represent for Vibe+ and will have their kits done and a team pack available on 2/24/16.
That is for the remaining SX season, and possibly outdoor season as well.
We will be running honda's for outdoors using a private model made my a good friend of mine (unsure if he wants to be named rn) that will have 2 strokes also and decals will be made by the man, the legend; Brad Smith.