2018 TMFR Outdoors Team presented by TM Factory-Racing.com
TMFR looks forward to competing in both US & EU National series fielding a talented team eager to put the TM Stallions
on the box at any given round against some serious competition as we also welcome Tristan Botteram #299 to the team
lineup who looks blazing fast on the Factory TM's already during training sessions.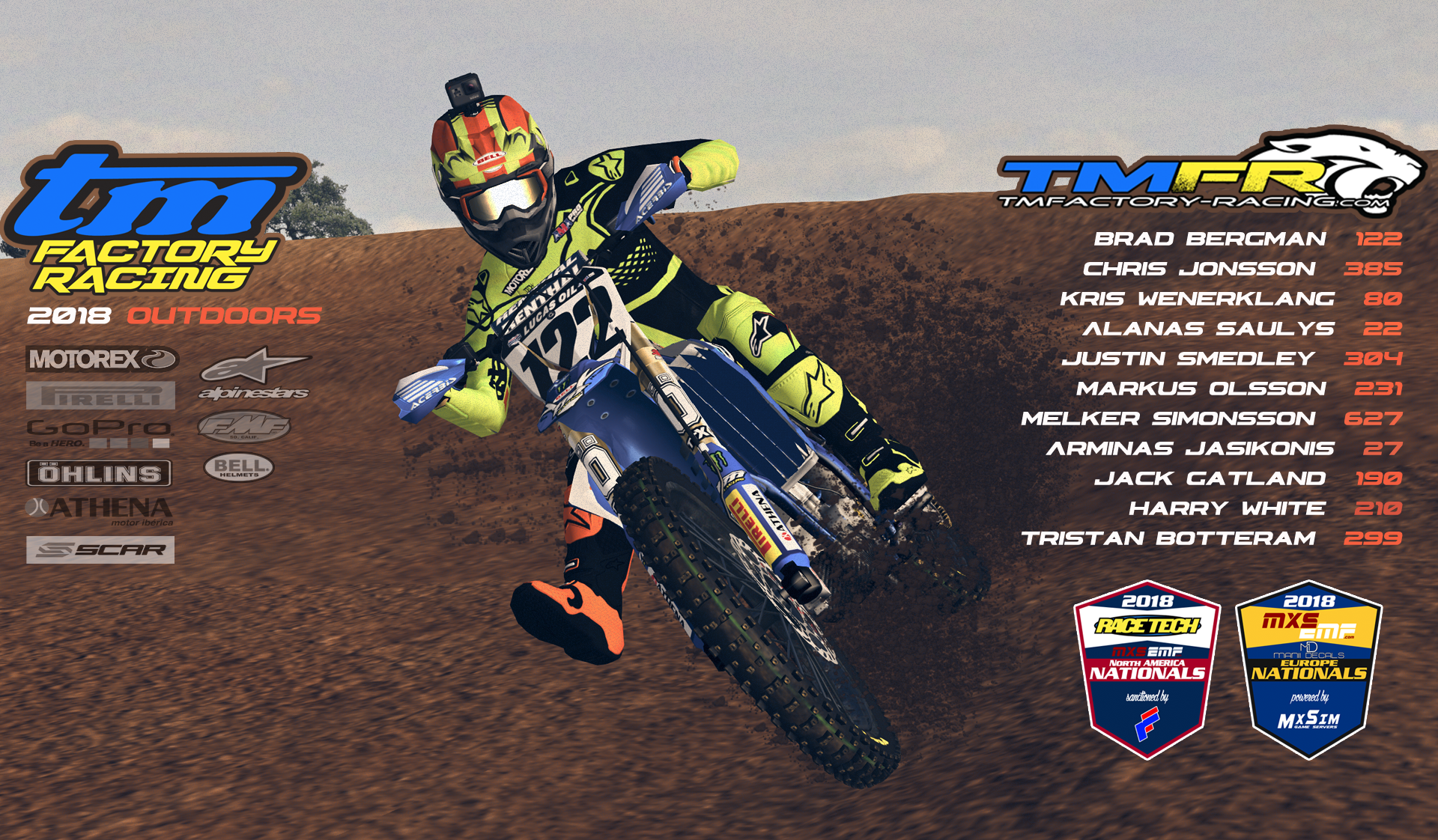 TMFR Credits:Bikes:
TM Racing (custom)
Wheels:
Pirelli (updated colorways - delete any previous tmfr packs)
Gear:
Alpinestars (Racer Braap & Supermatic, Techstar Factory & Venom colorways)
Lids:
Bell Moto 9 (semi custom)
Jre, p2sta, Tooh't, Graff, mx985, Five5One Designs, tyskorn,
Harry White, Jack Gatland, Alanas Saulys (http://www.maniidecals.com), TM_Infidel.
Special thanks to Tooh't for his super high quality Astars gearsets.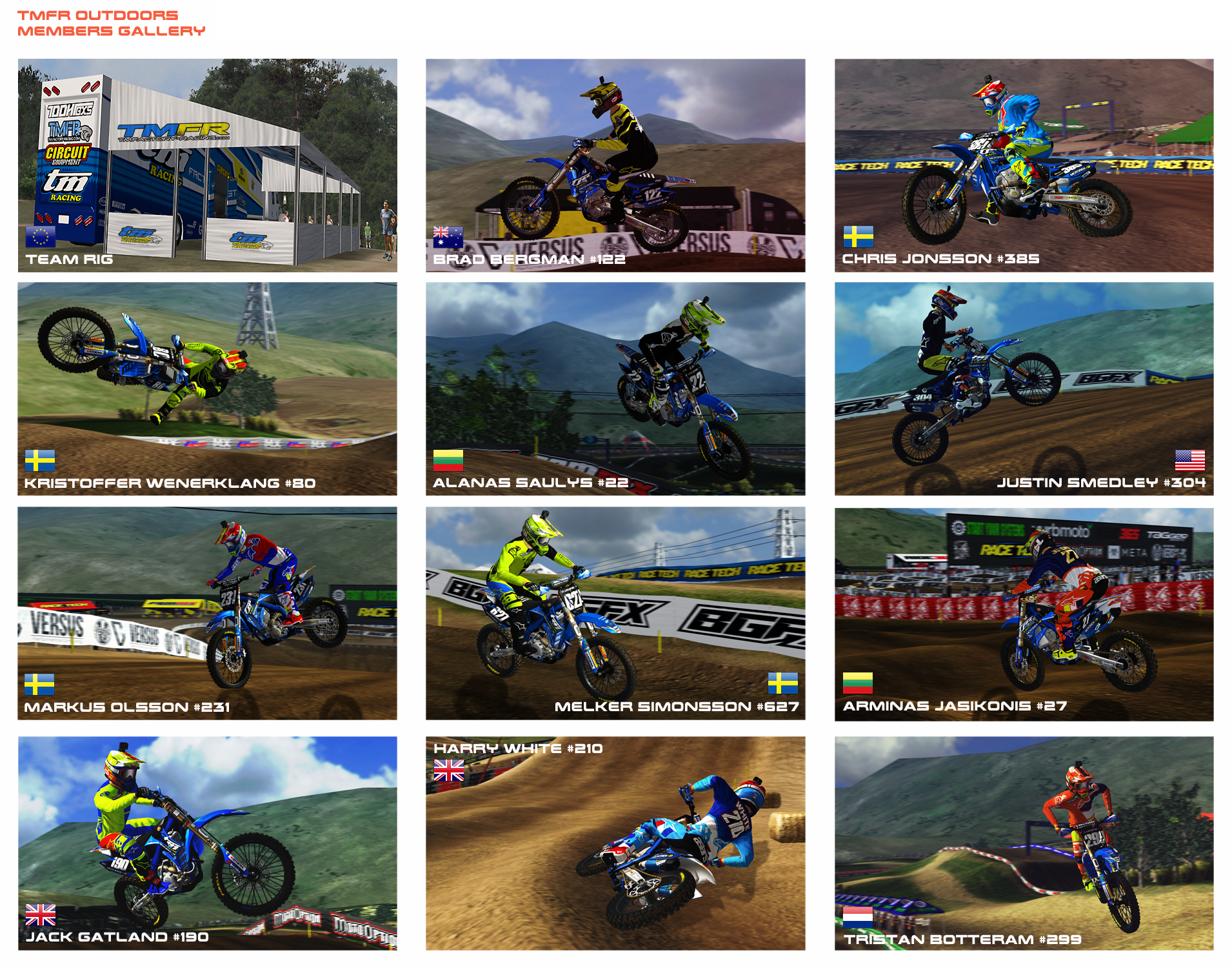 TMFR competition swag is for TM Factory-Racing members use only.
See you at the gate, good Luck to all.TMFR Website:
http://www.tmfactory-racing.com
TMFR Facebook:
https://www.facebook.com/tmfactoryracing
DOWNLOAD:
http://www.mediafire.com/file/g4x6tvyjb ... tdoors.rar
560MB