https://www.instagram.com/team_relax_attire/
Relax Attire is a lifestyle brand for everyone. A company out of Washington just stoked to be able to experience everyday life and be relaxed enough to enjoy the great moments and memories as they appear in front of us.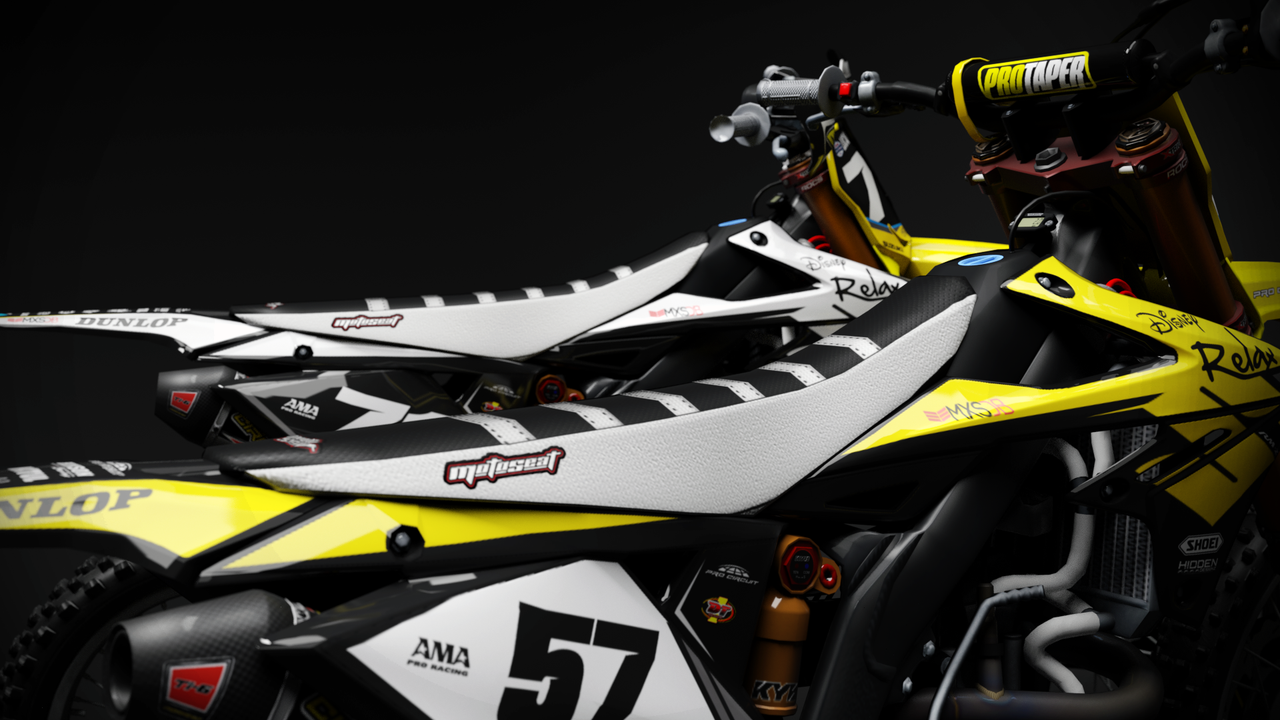 Not sure why the seat is white on the yellow bike
Riders
Jeremy Shipley #39 - 450 Pro
Robert Wilson #269 - 450 Pro
Kevin Ferzacca #32 - 450 Pro
Devin Ryan #34 - 250 Pro
Jack Haley #57 - 250 Pro
Tyler Louis #35 - 250 Pro
Tyler Lang #71 - 250 Pro
Colby Egeland #891 - 250 Pro
Holden Cote #99 - 250 Pro
Garrett Hollenbeck #742 - 250 Pro
Download 2K (611MB)
Credits
Jeremy Shipey for the insane Shoei Evo
Tyler Lang for the dope graphics
Reid for the astars gear
Damien for the dope render
Josh
Devin Ryan
p2sta
jre
Anyone else I forgot thank you for helping this years setup be top notch!