I take no credit for the layout of this, or the rules at all. I'd like to give that to Devin Davis. And because this type of Team Championship hasn't been used in a while, I thought it would good to bring it back, because of the Time and effort that DDavis put into it.
Team Rules/Questions Answered



Minimum Riders? 2 riders. The only exception for solo rider teams is former champions and/or riders currently holding a

career

number.

Maximum Riders? 6 riders.

How many riders can I have in each class? If you want to have riders in both classes, you will have a maximum of 3 450 riders and 3 250 riders.

What if I only have riders in one class? If you are a 450 only team, you will be able to have a maximum of 3 450 riders. If you have a 250 only team, you can have up to 5 250 riders. The Salary Limit remains the same for both instances.

What is the Salary Limit? Every team will have a Salary Limit of $1,000,000. Every slot in your roster will have a base salary that each rider holds.

The base salary for a 450 class rider is $100,000.

The base salary for a 250 class rider is $50,000.

How many riders on my team will receive points each weekend? Top 2 finishing riders in the 450 class and top 2 finishing riders in the 250 class. This remains the same no matter how many riders you have on your team in each class. Points will be awarded AMA style off the overall results (25, 22, 20, 18, etc).

How does my team score points? Simply by racing the 2019 Race Factory Gaming Pro Motocross Championship.

Can I drop riders? Yes, you will be able to drop riders from your roster at any point throughout the season. Their points will not be removed from your team, but they will not continue to score points for you from that point on.

Can I add riders? Yes, you will be able to add riders as long as they fit the Salary Limit and maximum for each rider you can have in each class.

How are Rider Bonuses decided?
Most pro riders will have rider bonuses added to their base salary. Former champions receive bonuses, along with national numbers and finishing well in the 2019 rF Supercross Series. The max limit for rider bonuses is $300,000.

2015-2018 rF 450 Motocross Championship: +++ $200,000
2017-2019 rF 450 Supercross Championship: +++ $100,000
2016-2018 rF 250 Motocross Championship: +++ $100,000
2017-2019 rF 250 East/West Championship: +++ $50,000
Finished Top 5 in the 2019 rF 450 Supercross Championship: +++ $50,000
Finished Top 5 in the 2019 rF 250 Supercross Championship: +++ $25,000
Currently holds an rF career number: +++ $50,000
Currently holds an rF national number 10-49: +++ $15,000
Currently holds an rF national number 50-99: +++ $10,000


Teams

(If you want to change your team champ. team, PM me or Post it on this topic please)



AektivCo.


Jack Haley
Jeremy Shipley
Luke Heberlein
Devin Ryan
Robert Wilson
Dalton Plessinger

$860,000






Prestige Worldwide


Jeremi Seabolt
Colton Mitchell
Kyle Robb
Walter Gebhardt
Hunter Poarch
Gunar Fugler

$825,000






MV Films


Atom Holm
Race Karlin
Jeremy Cohenour
Isaiah Dickerson
Tyler Lang
Will Whiteley

$755,000






BPC


Dennis Fjeldberg
Chase Blakely
Ashe Deering
Craig Leake
Bryce Whealon
Kevin Gonzalez

$685,000






Volcom


Tysen Fresquez
Hunter Root
Phil Bull
Tyler Frye
James Schuler

$620,000






DX3


Devin Davis
Chase Dunivant
Logan Leitzel
Braden Carter
Zoa Cross
Trent Adams

$530,000






MadCape


James Armstrong
Cameron Lee
William St. Laurent
Hunter Braun
Jordan Foster
Michael Mudge

$525,000






Transmoto


Austin Ecklund
Tim Althuas
Logan Heagney
Dale Mullins
Luke Sullivan
Riley Hughan

$490,000






SYS/FAMmx Racing


Jeremy Hinners
Zack Dupuis
Nathan Zaworski
Ethan Parks
Alex Heckman

$480,000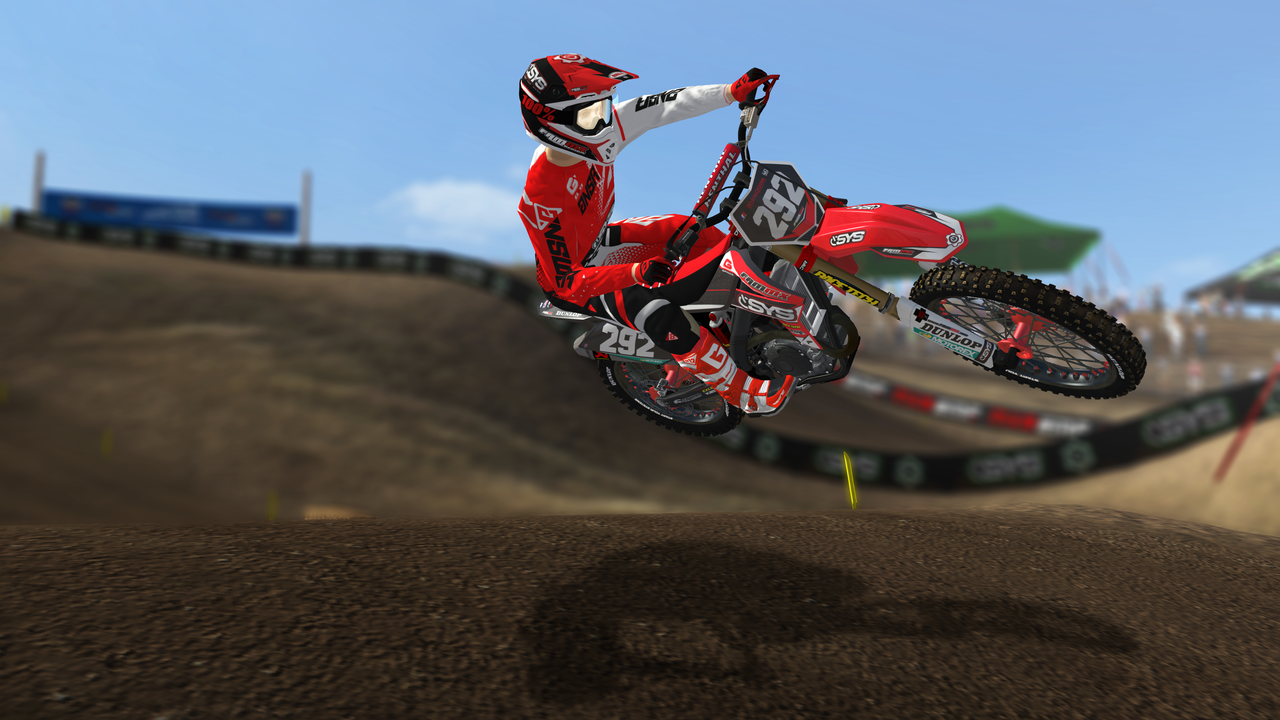 IgniteCo.


Dakota French
Billy Kunitz
Caden Speck
Khamar Glover
Rogan McIntosh
Jaden Wilson

$475,000






Rockstar Energy Husqvarna Factory Racing


Alexis Leclair
Ben Seaburg
Alanas Saulys
Jack Gatland

$435,000






Evergood


Connor Holyak
Sean Klein
Edward Mora
Josh Williams

$425,000






Tagger Designs


Kyle Carpenter
Dylan Copeland
Colby Egeland
Daniel Mills

$405,000






PowerDream


Eduardo Simoes
Fernando Andrade
Alexander Lagerkvist
Alexander Ivarsson
Freddy Karlsson

$370,000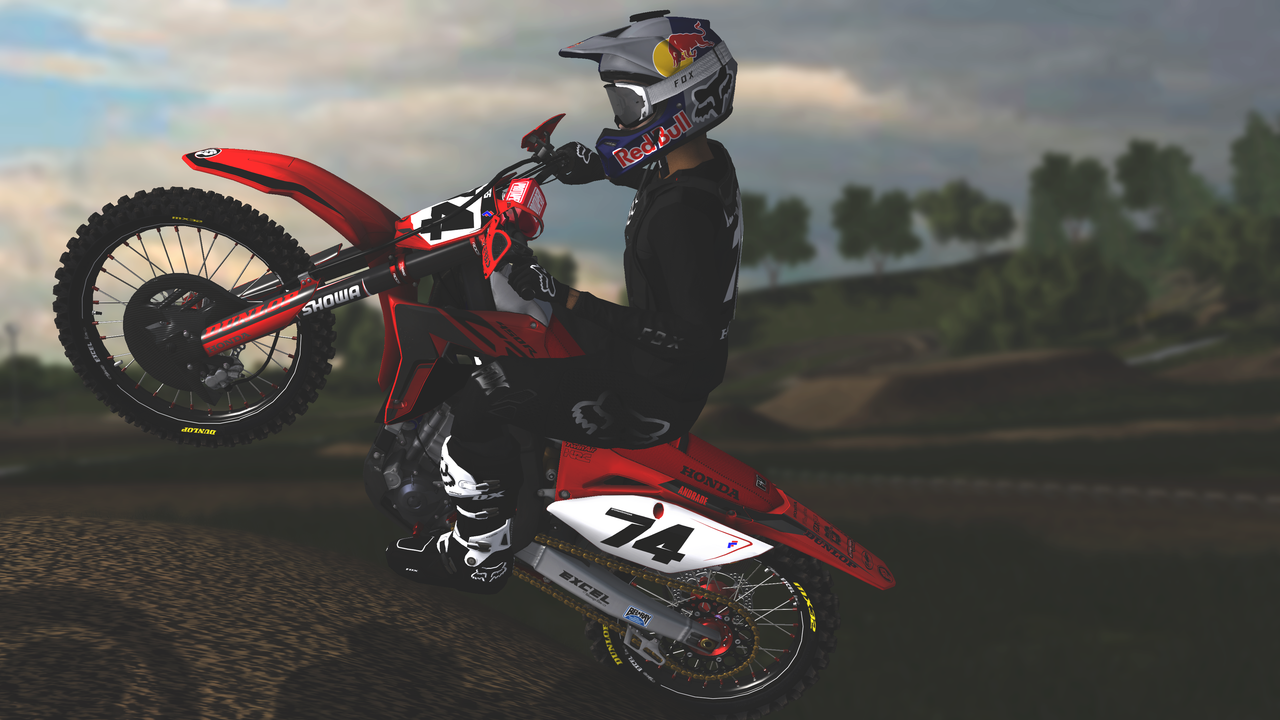 WildSide Designs


Reno Brennan
Kristian Baso
Jake Worden
Brett Powers

$330,000






C4Designs.co


Kasey Oehlert
Thomas Wilcox
Ivan Medina
Tyler Silvia

$310,000






Architech


Ryan Turner
Jonathan Hughes
Jordan Moxey
Rico De Laat

$290,000




ART/Racecraft Decals
Josh Hamilton
Clint Martin
Owen Hillman

$270,000






Whipstyle


Sabrina Ritzler
Ian Holm
Roy Mitchell

$260,000






VlastMX


Keehan Rocherford
Seth Garrett
David Prevost

$200,000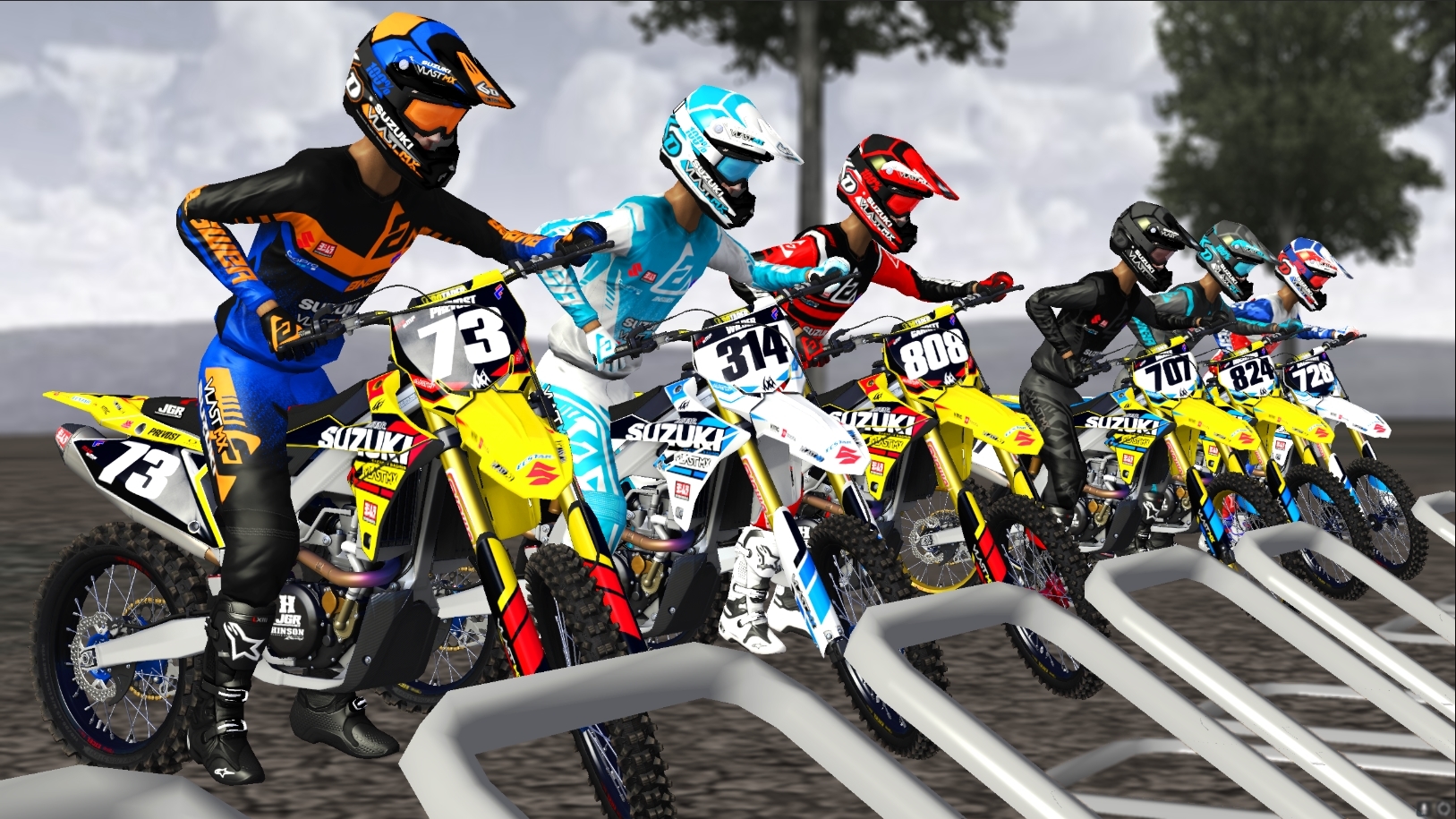 Adept


Brady Standley
August Sanders

$200,000

Image



Hemlock HatCo.


Matt Model
Austin Bear
Chandler Rogers
Jeff Cooper

$200,000






Odyssey


Kyle Howard
Ethan Howell
Connor Wells

$150,000






VirokCo.


Shawn Smith
Frank Jackson
Jonathan Alexander

$150,000






Rider Salary Bonuses




+ $300,000


Jesse Mullins (banned)



+ $250,000


Jack Haley



+ $150,000


Jared Siedhoff - Tysen Fresquez - Jeremiah Seabolt - Colton Mitchell - Alexis Leclair



+ $100,000


Connor Holyak - Rush Chapman - Jeremy Smith - Atom Holm



+ $90,000


Craig Richards - Isaiah Dickerson



+ $75,000


Craig Leake - Chase Blakely - Colby Egeland



+ $50,000


Dennis Fjeldberg - Hunter Root - Matt Burkeen - Sean Klein - Race Karlin
Jeremy Hinners - Devin Ryan - Phil Bull - Kyle Robb - Luke Heberlein
James Armstrong - Ryan Mahan - Jeremy Shipley - Dominic Tibberino

+

$40,000


Logan Leitzel - Tyler Lang - Dylan Copeland



+ $25,000


Jonathan Hughes - Andrew Massart



+ $15,000


Walter Gebhardt - Matias Janice - Reid Young - Devin Davis - Jordan Moxey
Daniel Mills - Cameron Lee - Zach Prokop - Edward Mora - Harry White
Jakob Hubbard - Jeremy Cohenour - Dakota French - Peter Leik - Zoa Cross
Ben Seaburg - Bryce Whealon



+ $10,000


Spencer Turley - Eduardo Simoes - Kevin Ferzacca - Kevin Gonzalez - Alanas Saulys
Noah Baker - Robert Wilson - Will Whiteley - Jake Worden - Tyler Louis
Chase Desselle - Jake Rose - Ivan Medina - Broc Pearson - Braden Carter
Garrett Hollenbeck - Austin Ecklund - Holden Cote - Josh Williams - Clint Martin
Zack Dupuis - Ashe Deering - Tony Spinelli - Fernando Andrade - Sabrina Ritzler
Jarett Gasque - William St. Laurent - Dylan Gatlin - Trent Sheppard - Alex Carlo
Ethan Parks - Brandon Hedge - Owen Hillman - Brett Powers - Daniel Bachlat
James Schuler - Stephane Guido - Reno Brennan - Jake Fisher - Jake West
Jack Zarse - Nathan Zaworski - Tyler Frye - Dale Mullins - Charles Gable
Jack Gatland - Billy Kunitz - Hunter Poarch

Unlisted riders will not have additional bonuses.