2019 VlastMX OffSeason SX Series
A 6 Round Fun Series
VlastMX.com Presents The 2019 VlastMX OffSeason SX Series! A 6 round SX prep/fun series using 2 of our new SX tracks, and the entire 2015 Fammx Fall cup series of tracks, which I consider to be some of the best and fun tracks made for the game.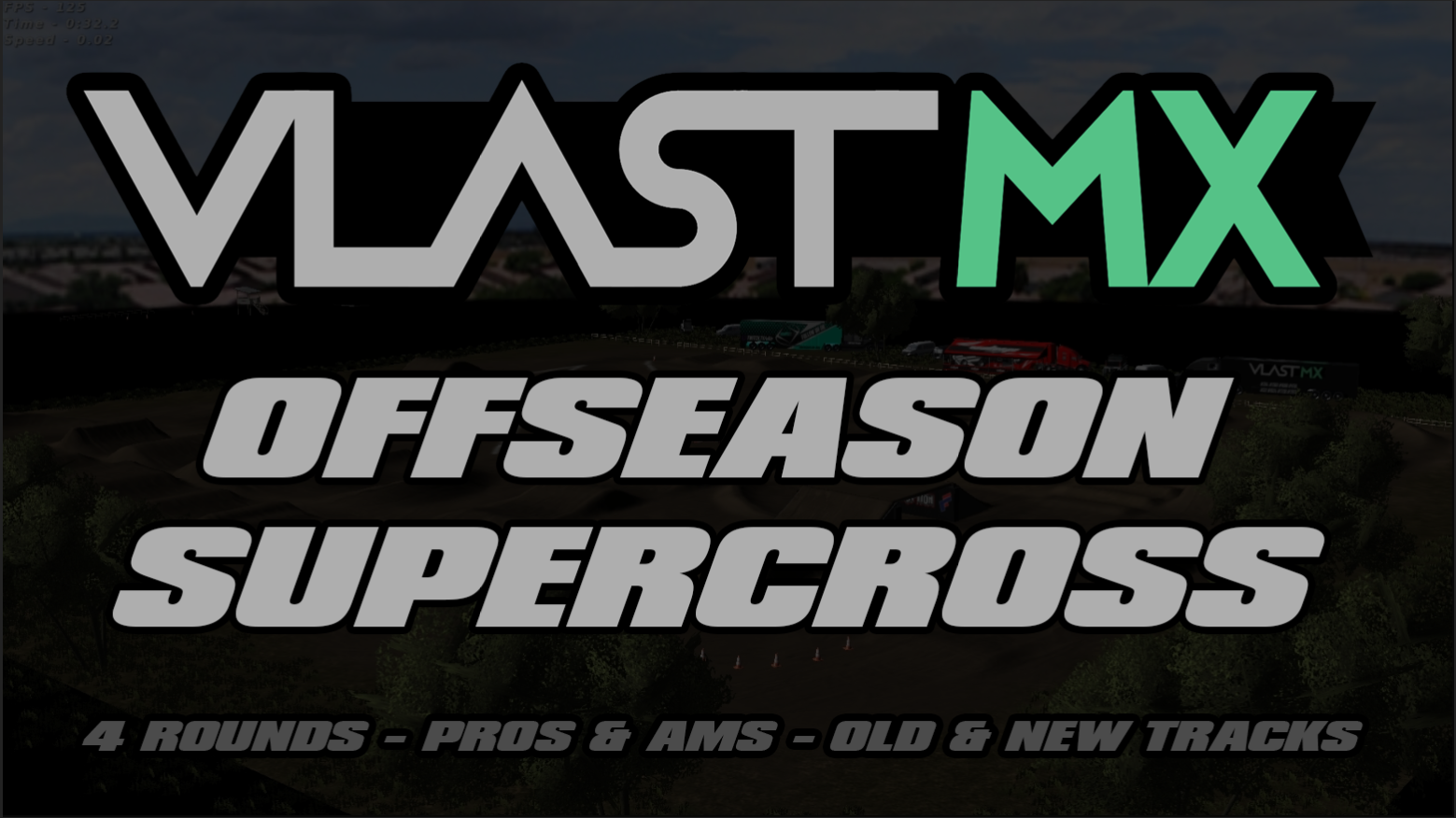 Format, Classes and Qualifying
The format for racing will be the classic SX format; 2 heats, an LCQ, and a main.
SUNDAY NIGHTS
Heats will be 6+1, LCQs will be 4+1, Mains will be 15+1(450s 20+1)
You are allowed to sign up for both 250 and 450 of your skill group. You aren't allowed to mix ams and pro classes.
I will move people out of ams who aren't supposed to be there.
Qualifying starts now!
Rounds
Round 1: Mason's Private SX | 9/15 5:30 PST
Round 2: Eden Valley SX | 9/22 5:30 PST
Round 3: Willowcreek Canyon | 9/29 5:30 PST
Round 4: Catch These Hans SX | 10/6 5:30 PST
Round 5: Maple Park Sports Complex | 10/13 5:30 PST
Round 6: Echopark Fairgrounds | TBA
ALL DATES AND TIMES ARE SUBJECT TO CHANGE