https://www.racefactorygaming.com/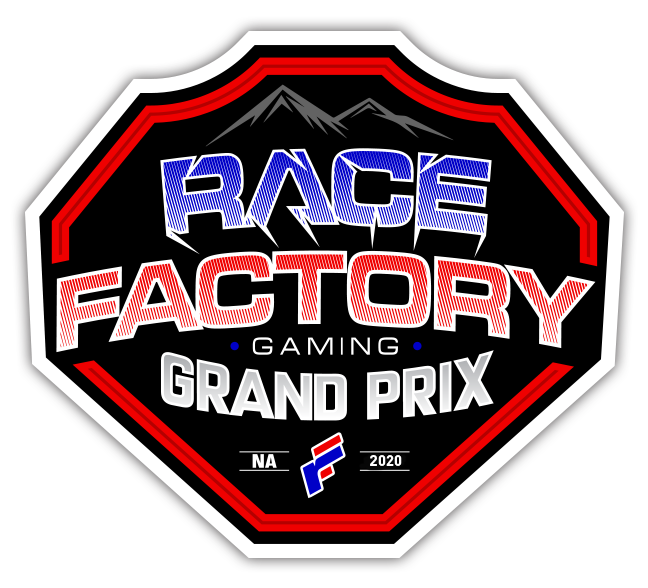 Format
Racing will be on Monday nights at 5:30pm PST(Round 1 - June 1st)
All classes will be open qualifying with UID grab being at 5:30 PST on race night.
_________________________________
Race Server
official.mxslobby.com:19801
Qualifying Servers
PRO
official.mxslobby.com:19806
official.mxslobby.com:19807
official.mxslobby.com:19808
official.mxslobby.com:19809
bombshelter.mxsimulator.com:19806
bombshelter.mxsimulator.com:19807
bombshelter.mxsimulator.com:19808
bombshelter.mxsimulator.com:19809
bombshelter.mxsimulator.com:19810
_________________________________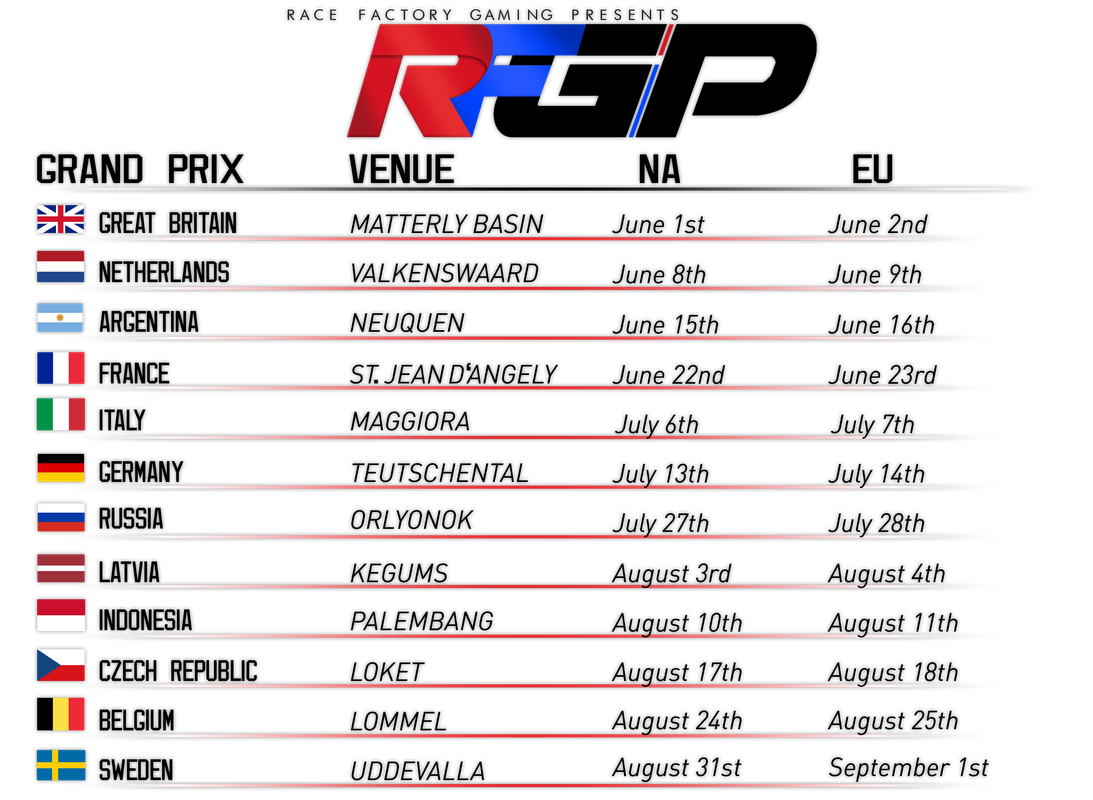 Membership
(If you are having an issue using amazon pay, make sure you are using this direct link)
https://www.racefactorygaming.com/Store
Price - $4 USD (400 Knobbies) for a single race pass.
$25 USD (2500 Knobbies) for a single series pass.
$40 USD (5000 Knobbies) for two series passes.
Classes - Rules for 2020 GP
450 Classes - 450 4 strokes or 250 2 strokes
250 Classes - 250 4 strokes or 125 2 strokes
Race Classes:
450 Class
- Requires rF Pro, A, or B License
250 Class
-Requires rF Pro, A, or B License
(Everything here is NEARLY final - but still subject to change)
Memberships are now available on the website. Once you are logged in click the membership tab at the top right.
*No membership refunds under any circumstances
Official Broadcast
The guys from Start Your Systems will be providing a broadcast of the races.
https://startyoursystems.com/
2020 rF Rulebook
https://docs.google.com/document/d/1SDB ... sp=sharing
The rulebook is subject to change at any time*
Official rF Social Media Accounts
https://www.instagram.com/racefactorygaming/
https://www.youtube.com/channel/UCTm4yi ... SkFWl55yhA
https://twitter.com/rf_gaming?lang=en
https://www.facebook.com/RaceFactoryGaming/