Alright guys, I'm gonna be honest and admit my last template was pretty... Well... Bad. Heres a better one for you guys. Its been better organized, and has better quality parts. Heres some cool things to check out:
-Electron graphics
-Make-your-own pipe kit
-Carbon fiber frame guards
-Polished frame glow
-Custom fork shading/colour/decals folder
-Carbon fiber fork stickers
And much more!
Some parts (like the clutch) are also still in a group format so you can customize it to your heart's desire.
Hope you guys enjoy it, but please don't re-release my TSR graphics if their not for a team bike. Theres enough noob bikes being posted already.
Have fun!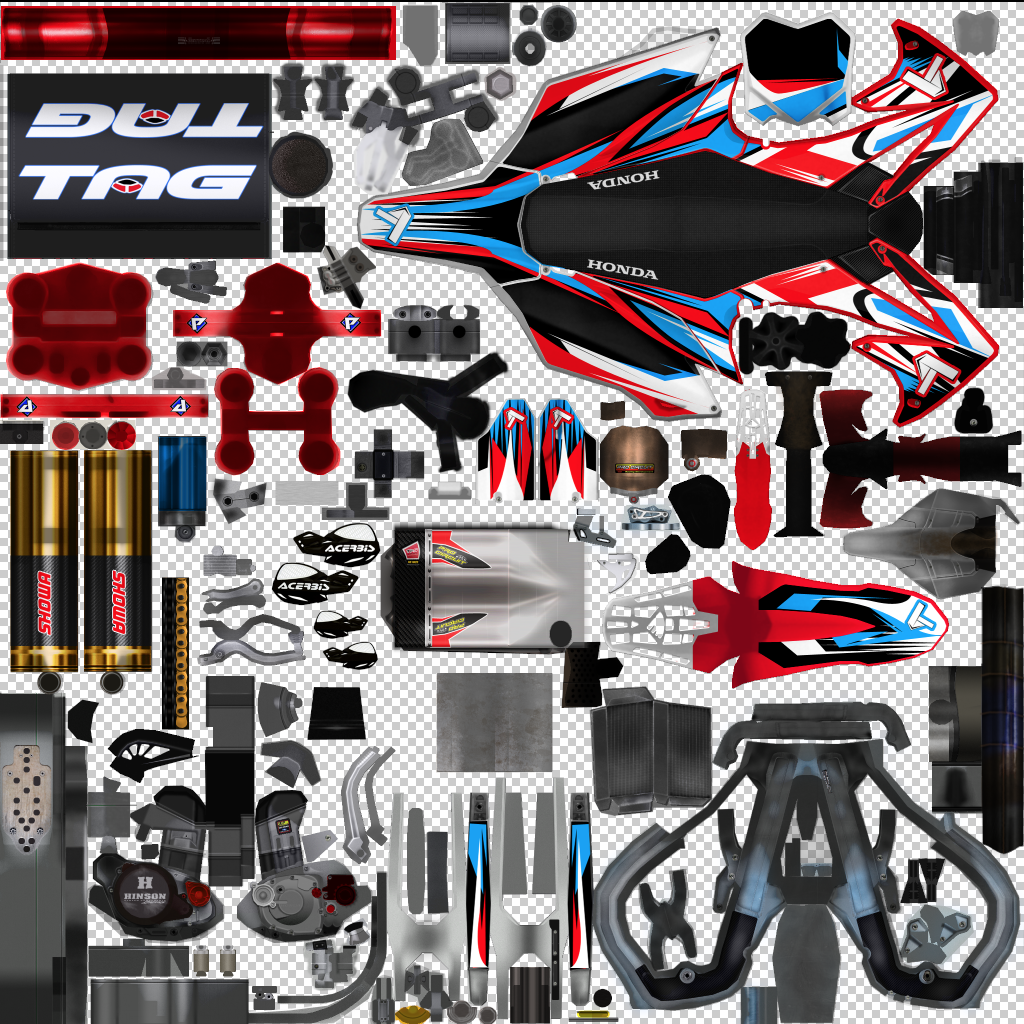 DOWNLOAD: http://www.mediafire.com/?9xpo2on4x5j957b