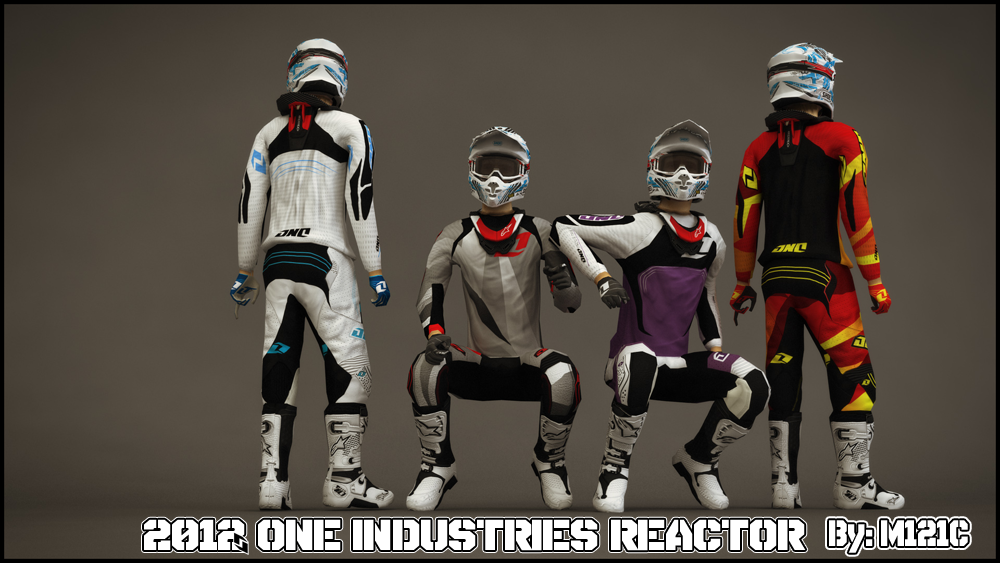 Well here is my One gear, after sitting on my school flashdrive (about forgot about it

) for over a month I've finally finished it. Lot of releases today so might as well! Hope everyone enjoys the gear as much as I do and you can expect a template in about a week if not sooner. Also if a braceless and leatt version are desired I will release them along with the psd.
Thanks to:
P2sta for the sick render! Also for many tips on gear making, and the p2sta3 rider model, and the neck brace.
KTM57 for helping with the normal maps and tips
Gio for the tech 10's
Grizz for his One gloves
JLV for this awesome game
T-Rider for his normal maps.
Everyone that helped me with feedback
Sorry if I forgot anyone, Thanks!
DOWNLOAD:
http://www.mediafire.com/?jyc5ossfw8dp0yu