The 2013crf450r Honda is now finished to my fullest ability. I don't know if it is much anticipated by now but i really honestly hope you guys enjoy it. The reason I am not releasing the template now is because you (skinners) would honestly hate trying to make a skin on it. It is extremely difficult to work with and gets really frustrating due to the fact that the shrouds are different sizes. jvdl unwrapped a new wire frame for me where they are exactly the same and I plan on getting to work on that as soon as I can.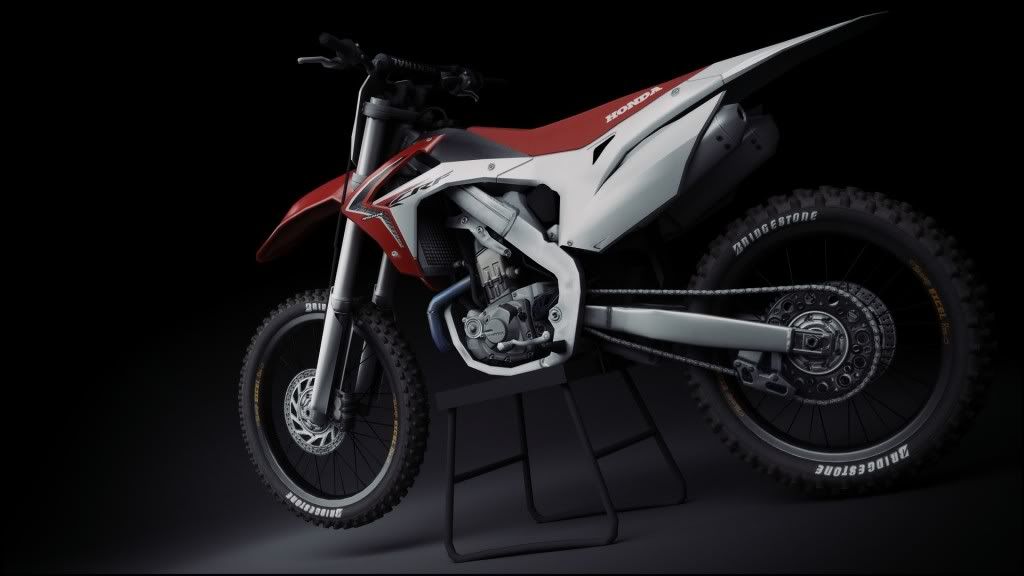 The picture depicted above is older version.
This version includes 7 skins.
-DC Shoes :: L2op
-Geico Honda :: mackan25
-Horizon :: paulr093
-Karma :: Prodigy
-PandJ Public :: Jay
-Stock :: mackan25
-Two Two Motorsports Stock :: mxs4crf
Many people to thank here:
Wilson and Gio: Giving the go ahead to use the parts and template of the old honda and integrate it with this one
Ramon (Attacker): Modeling me amazing shrouds
Andy: Helped me through many things
Josh Mehrtens: Helped me from the beginning
p2sta: Amazing render
Mackan25: Skins
L2op: Skins
mxs4crf: Skins
mxprodigy17: Skins
Jay: Skins
Jamal: Beta'ing the final version.
Link:
http://www.mediafire.com/?nkj9r28s5v8n523
Many of you may wonder why m121c was not included. He messaged me a few days back saying that I was not allowed to use the stuff he made on the template. So I had to end up remaking it myself. That is partially why I am not releasing this template either.
Please if you have any questions, ask me here and I will try my best to answer them to my fullest extent. I hope you all enjoy this model!