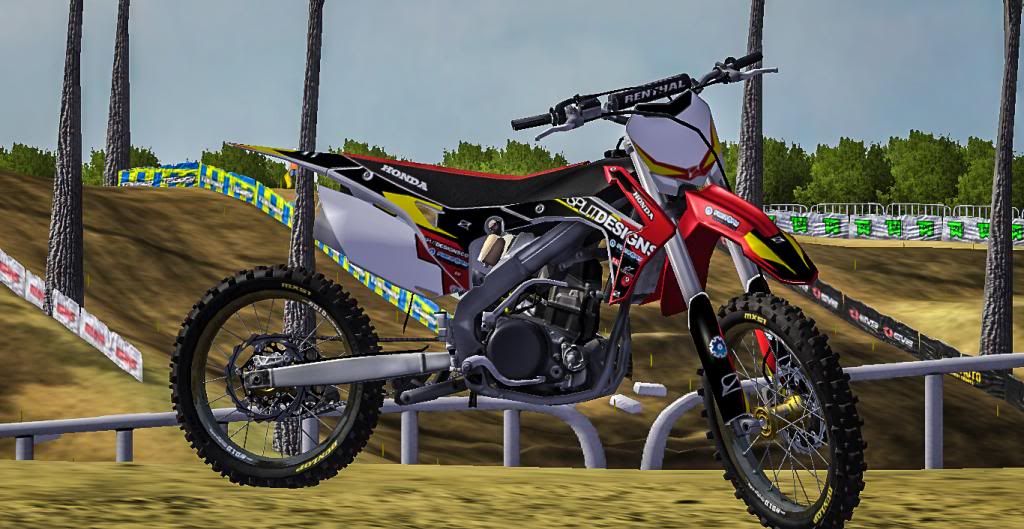 These are our team skins for the 2013 Honda 450 (we also have a 2013 Suzuki set coming soon). It's a replica of the real life graphics from our sponsor SplitDesignsCo.com and was created by me to match their graphics to the fullest of my abilities with tips and advice from my teammates. There are 4 skins in the saf: Mine, Aaron Boulger's, Damien Dinelli's and a version with no names or numbers. We ask that you use the no numbered version if you want to use them at all and not use our personal bike skins, please!
Hope you guys like them, they are my first skin and first release here. Any and all advice/opinions are welcomed, just please be mature about it.

DOWNLOAD:
http://www.mediafire.com/?md2d4rbsl7dvnfb
Credits/Thanks-
Everyone involved for the Honda 450.
m121c and whoever else involved for the template.
Split Designs for the O.K. to use their products.
Paul for saying it looked pretty cool (that's more motivation than you think)
jlv for this amazing game