Here is my version of the Scott 350 series Hyper :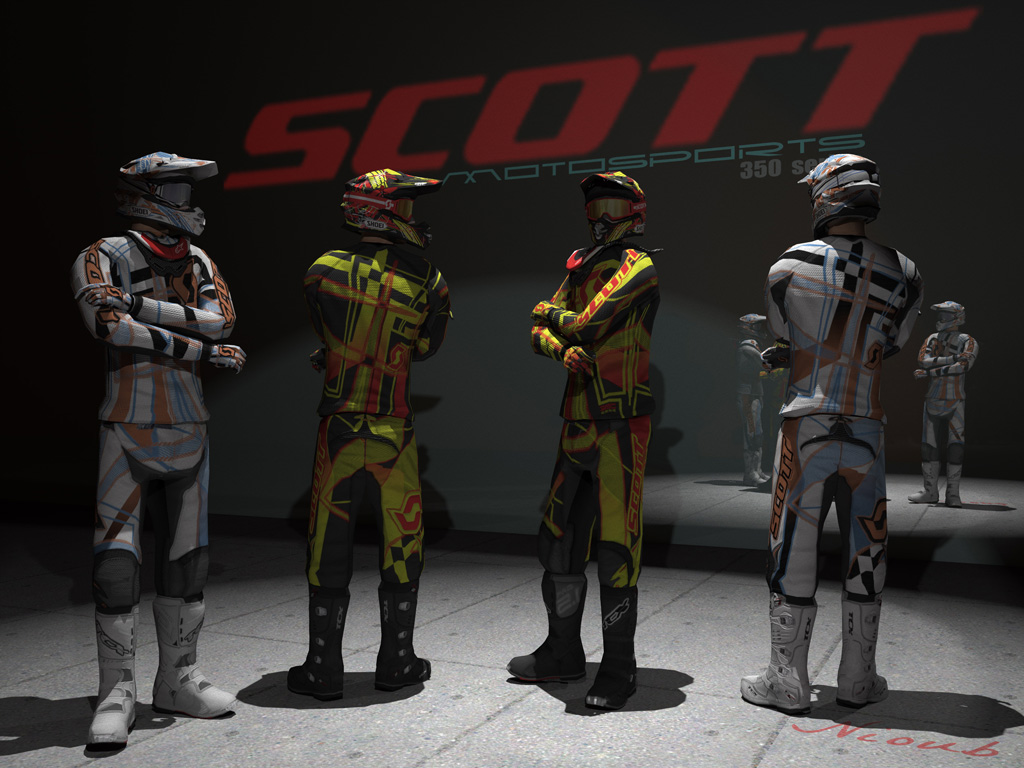 View in HD
Download Link
Credits :
Nioubie : awesome render awesome team leader !
DJ : fly template for some shade and his awesome normal map.
Patate for the
awesome TCX 2.1 Pro Boots
Yamaha : Alpinestar NeckBrace.
NAUpoiss And Piista : Leatt Brace Pro.
Piista : awesome rider models.
Free : help for texturing.
Kamloops, KTM57 and m121c : help for normal map.
Nioubie and *eMc* Team (Jisoku, KeKeDirT, WeSt and Ponza), Patatrus and coco194 for testing.
Mx Online communautie.
Ponza : for giving me the idea to make 2013 scott gears.
Jlv
for this awesome game and the opportunity to make skins for mxs.
Hope i forgot anyone.
Comment, share and enjoy !