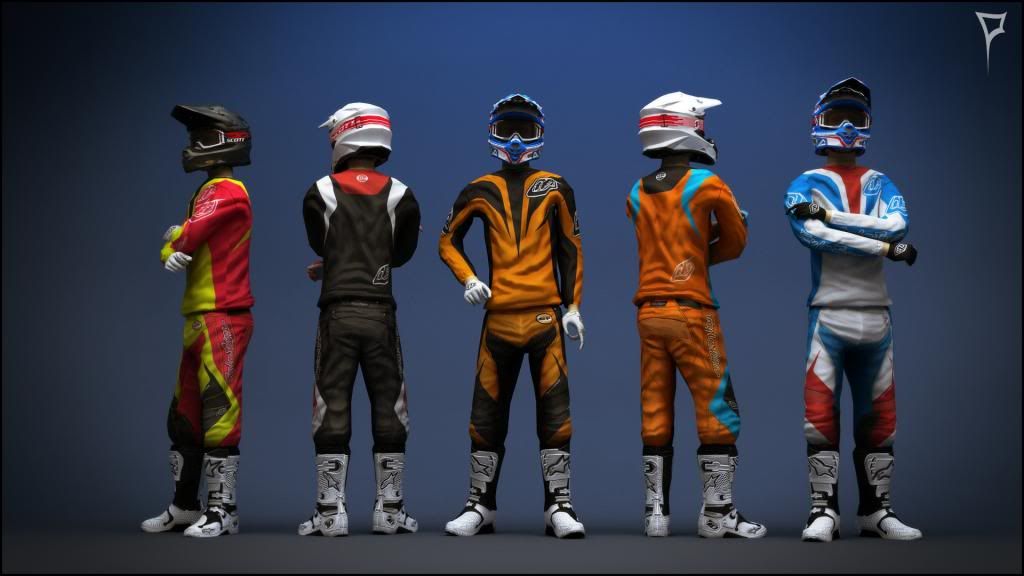 Here is my 2013 Troylee Design's GP Mirage gear. Wasn't supposed to be released but ya, had some rippers so I decided to just release it before it gets out there without my name on it. The template is still promised to the team that it was ment for (reason why it doesn't have a kneckbrace) so do not pm me or ask me for the template. I will either not reply or you will get a not so friendly reply. If a neckbrace is desired I can put one on there and release the link in this thread, just let me know. Hopefully you enjoy the gear! Thanks!
Thanks to:
P2sta for the rider model and the sick render
Gio for the boots
Stevo for taking all the shit I say on MSN when I send him random updates on what I'm working on.

Everyone on TS that helps me by giving feedback
JLV for allowing open source content and providing us with this game
Sorry if I forgot anyone, thanks!
Download:
http://www.mediafire.com/download.php?r194a8z1q5it5ur