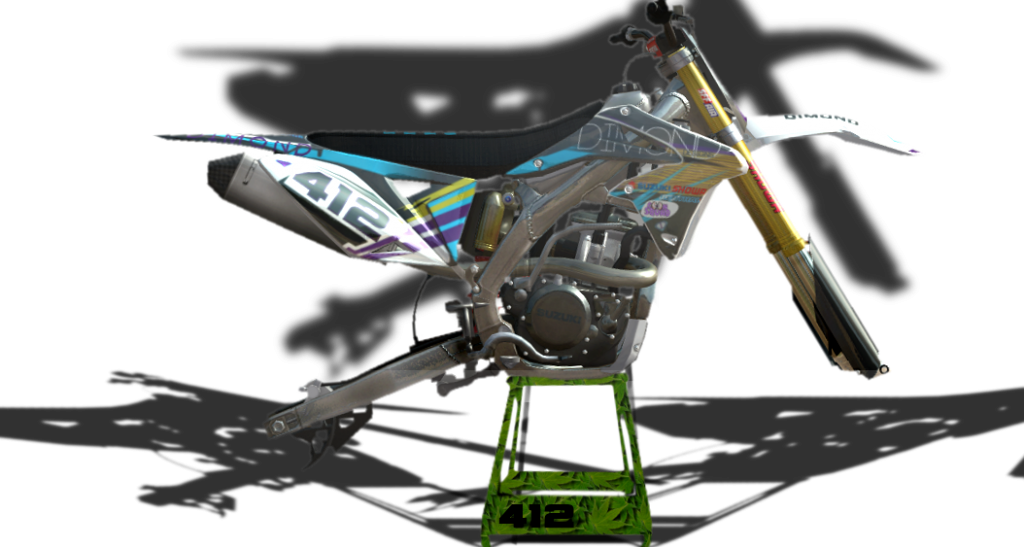 First off, sorry for the bad picture. I have no idea how to do renders but wanted something like one.
But anyways, here's my Dimond Designs Suzuki.
Dimond was intentionally mispelled.
I will make a
kawasaki
after that template is released.
The pack includes:
Public DD rmz250
Public DD rmz450
My
DD rmz450 (As shown)
Thanks to:
Ramon for the template
Whoever updated the template, because i used the factory skin (on the
public
template) as the cutout
JLV for the game
You for downloading
Me for the skin, ghetto render, and the maple leaf stand.
DOWNLOAD IT:
http://www.mediafire.com/download/nar5d ... S_PACK.RAR
Have a nice day