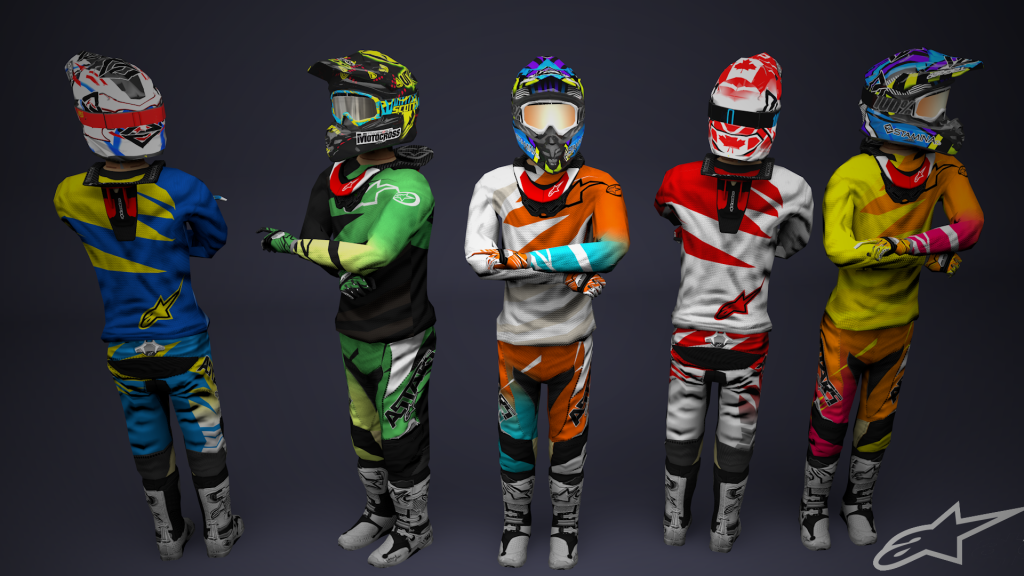 Here is my 2014 Alpinestars Techstar gear. I made the 2013 gear and saw some pictures of Barcia and Herlings wearing it, so I figured why not. Hope you guys enjoy the gear!
Thanks to:
P2sta for the rider model
Gio for the boots
Hunter Poarch for the helmets
JLV for the customizable game

Sorry if I forgot anybody, thanks!
No Brace Download:
http://www.mediafire.com/download/k0g4l ... chstar.rar
Neckbrace Download:
http://www.mediafire.com/download/i4sb6 ... kbrace.rar