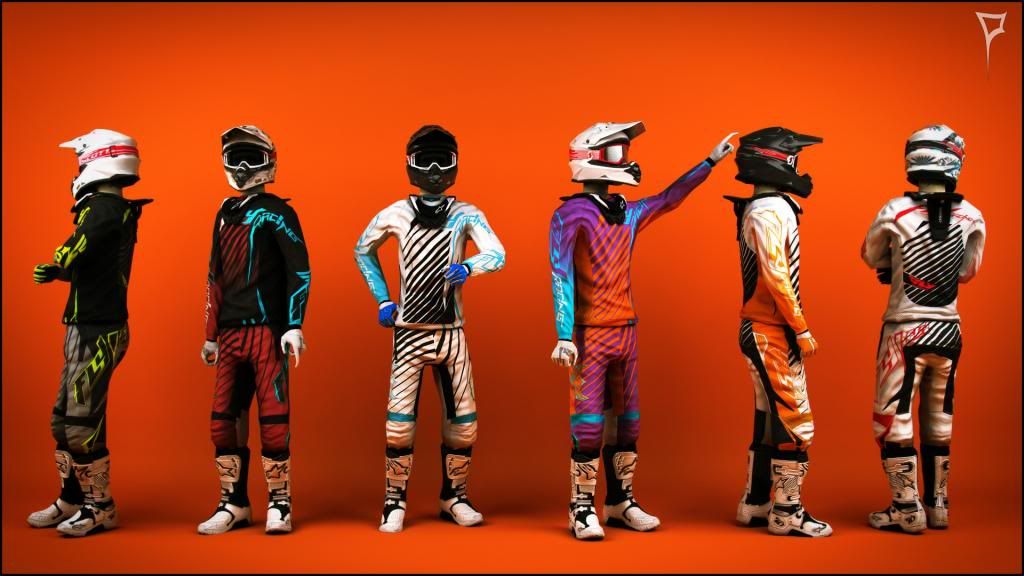 Here is my 2013 Fly gear PSD, has every single color way of the RS and Mesh lineup, not only that but also the Pro Lite glove. Thanks for being patient! I know in the render that the lines on the front of the pant don't match up (at all

) but I have fixed it for the final release. Had a lot of fun making this gear and learned a lot from it. Seems I learn more and more as I make more things, and I'm definitely stoked on how this gear turned out. Hopefully everyone enjoys it as much as I did making it!
Credits and thanks to:
P2sta- P2sta3 model, neckbrace, and the sick render!
DJ99X- Normal Map bakes and AO
Stevo- Giving a really helpful normal map tip
Giopanda- Tech 10's
Motosport crew and everybody else for the awesome feedback and Tony's good story time in TS while making this gear.
Jlv for making this game and allowing open source content.
Download:
http://www.mediafire.com/?5q0a50dmuciz5l9