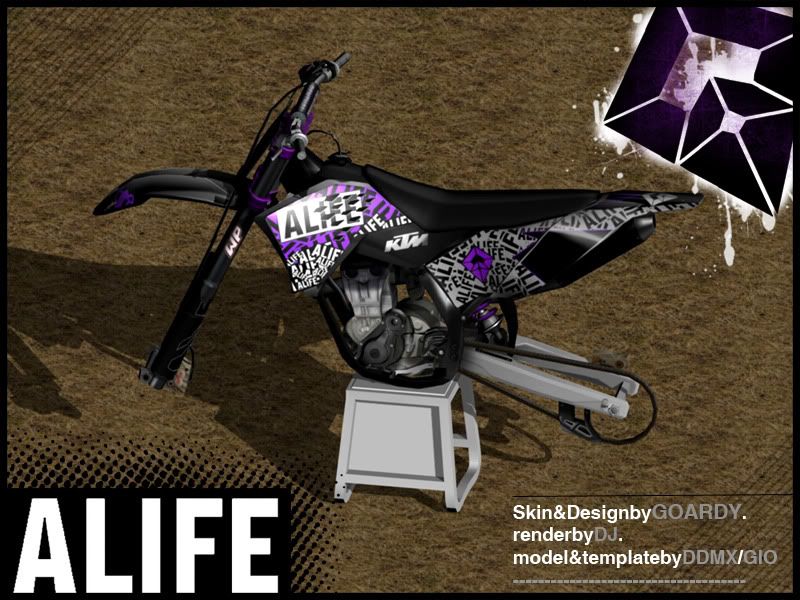 yello all.
here is the purple graphics i made for the ktm pack that didnt get released when planned, due to some issues involving a certain person losing the graphics

anyways, here it is.
graphics are straight out of my head as usual.
comments and critiques welcome as always.
have a good one.