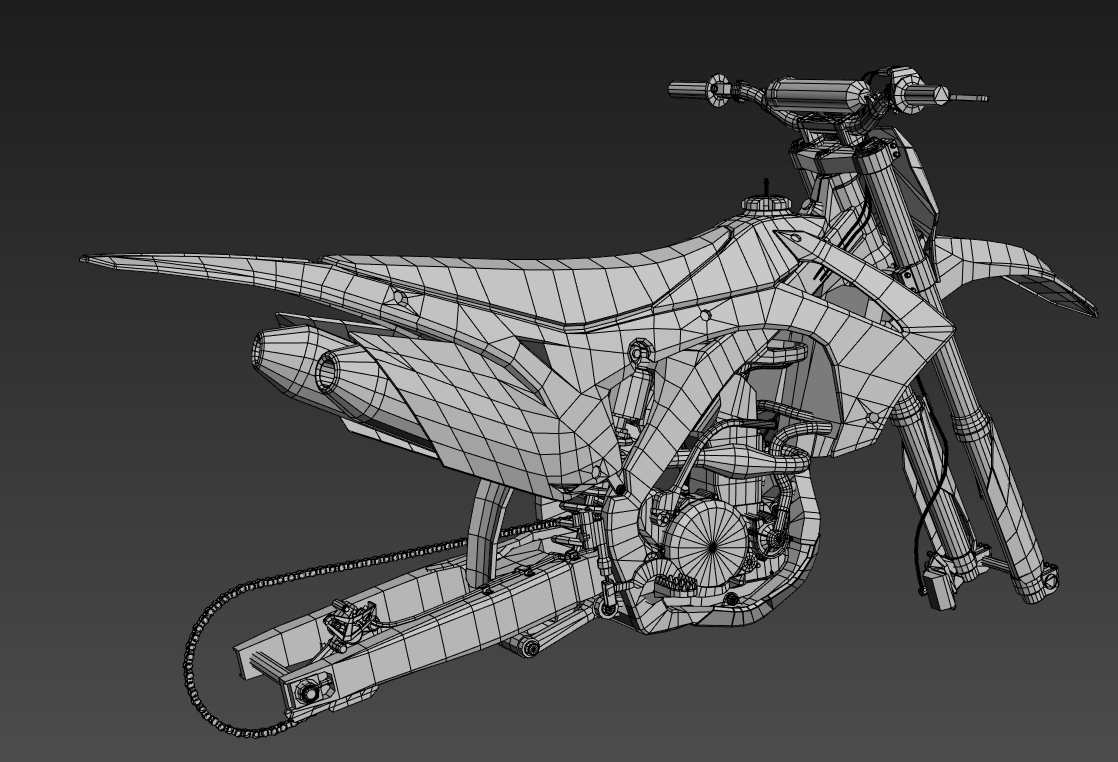 Been a long time since I've been around these parts of the forum! I'm at the point where my 3D files for my Honda are less important to me now, and honestly, could use the support from selling it for the community to use. (College sucks)
It's an old bike, I will admit, but it has some (imo) some awesome parts/textures that could be used again or learned from. For
$50
you will get the blender export model to line up the exports correctly, all JMS, the 3DS Max export file I used that has all of the extra parts I have for it, and the V2 PSD Template that has anything you would ever need to customize your bike. I think I also have a Illustrator cutout file laying around somewhere that I will include for all you Illustrator guys who want to have the cleanest possible graphics.
I know it's cheaper than what people paid originally for it, and to those people I thank you for supporting me the way you did in the beginning. The bike is aged since then and been replaced by updated and equally awesome models from some talented people, so I don't expect much out of it. If you have burned me in the past, do not expect me to accept any type of deal with you. All I ask is that my parts are only used for free content and properly credited for. You can render the shit out of it, you can spread it across different bikes, you can modify it, mess with the parts, etc. Whatever helps you learn.
P.S. Depending how this goes, I wouldn't be against making up a detailed behind the scenes downloadable PDF (FREE) for the community to use to showcase just what went into making the bike, what my process looked like, what my files looked like, etc. To give you a little insight, I have a folder full of highpoly models that is 500 MGB and 49 files. I think that could be useful for many people interested in creating content. I might not be in the position of creating things for this community anymore, but that doesn't mean I don't want to help.
Peace