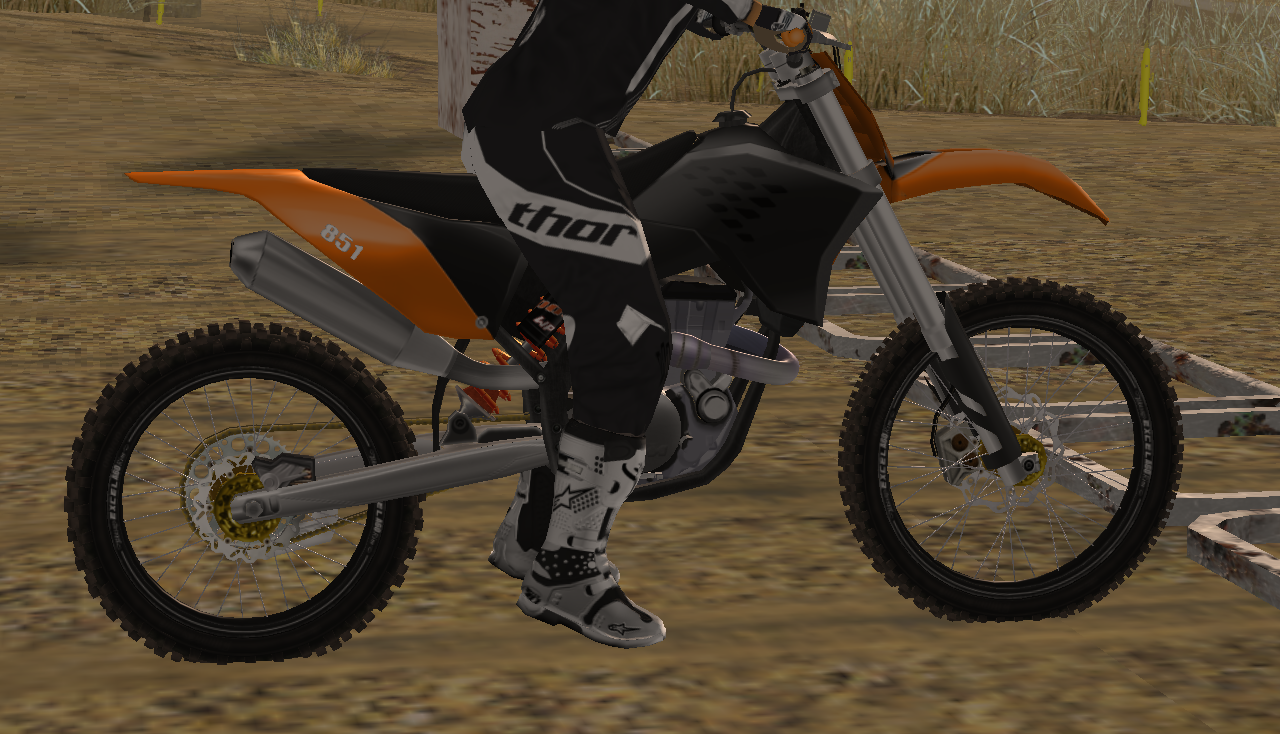 I know this has taken along time but anyways here it is.
This is in no way the best that could have been produced but it is here to help some newbie skinners get startes anyway here you go, its only the 250sxf template, the 125sx still needs the carb and maps doing and the 350sxf just needs the maps doing.
In the template are different colour variations for the levers (orange and black) and the frame (orange and white).
There is also an FMF pipe that I have made on a seperate layer.
Sorry about the screenshot but it was just a quickie lol.
Credits go to:
Maps:
Stevo
Parts:
LuKe, Duckstream, DJ, HvPunk, Stevo
Is i have missed anyone out then I am very sorry!
and thanks to DDMX for the model and releasing his wireframes.
Hopefully we will see some great skins made for the KTM now.
GET SKINNING
Puremxs link:
http://www.puremxs.com/Bikes/BikeViewer.aspx?BikeID=546