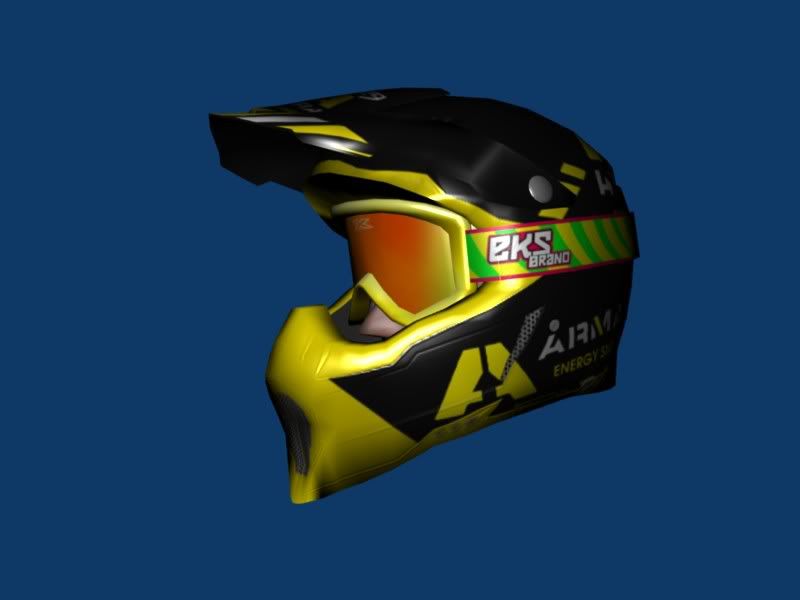 http://www.mediafire.com/?9ynyykmvwow11md
Some EKS Brand
goggles
for the AGV model that I made with eSAyeM. I only made one colorway, but that's what the PSD is for!
Included are PSDs (one optimized for your regular Photoshop CS5, another optimized for GIMP and PS Elements) of the color map and PNGs of the spec and normal maps.
The stock colorways can be found at
http://www.eksbrand.com/
, but don't feel limited to those.
Frame and lens color map and normal- eSAyeM
Strap "graphics"- KTM57
Strap shading and normal - eSAyeM
Spec - Yahama7 (from template)
Help with preview pic - Tyler "T-Diddy" Crain