Barrington and I have had this in the pipes for a while and it looks like the time has finally come to release the new Semi.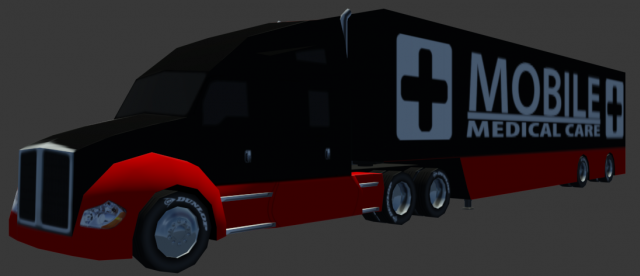 He is trying to get as many skins as possible submitted by tomorrow to go on RF RD.3 Muddy Creek, the quicker you get your skins in the more likely it is your truck will end up on the track come race day.
Submission Requirements:
Because these are going on RF tracks they will need to be approved by RF...Basically no "unapproved" logos and make sure your sponsors know that they are your sponsors.
For our sake please name your skins "cab-teamname.png" and "trailer-teamname.png"
If you want to use custom norm and/or spec maps thats perfectly fine, I am still working on the default ones...Name them like you always would "cab-teamname_norm.png" for example.
How To Submit Your Skin:
PM either myself or Barrington with your finished skin in PNG format.
These skins will eventually be put into a pack with the .JM's so other track creators (both RF and non RF) will be able to have a variety to choose from. If you skin some cool parts or anything like that and want to add it to the template that would be great because I am not a great skinner.
Thanks and I cant wait to see what everyone comes up with!
DL link:
http://www.mediafire.com/download/7gtfdydgd8fv08f/semi_v1_template_pack.zip