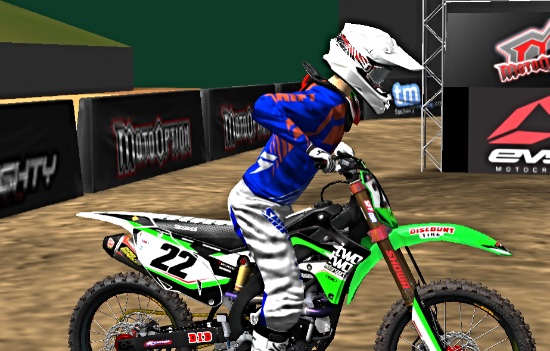 Hello everyone. Today I release the 2014 Chad Reed bike. Included in the download is a #22 450f, a #22 250f, and 2 no number bikes. Yes this is Andy's bike, no I do not have the template. I was given permission to release this, and never talk to Andy again!

Anyways, I hope everyone enjoys the bike as much as I do!
http://www.mediafire.com/download/m65at ... wasaki.rar
Thanks to:
Andy Hack: For the Kawasaki, allowing me to use the template, and dealing with my annoying ass.
Andrew Ohagan: Placing the cutout on the template, and also dealing with my annoying ass as well.
JLV thanks for the sick game man.
And the people who gave me a few reference pics for logos.