So I was messing around some more in photoshop and came up with these tach's. They're a little silly maybe, but I like them in one way, at least it's some change.
How to get them to work? Copy your desired tach into your "C:\Program Files\Mx Simulator" folder and rename it "tach.png".
The name of the tach is in the picture below.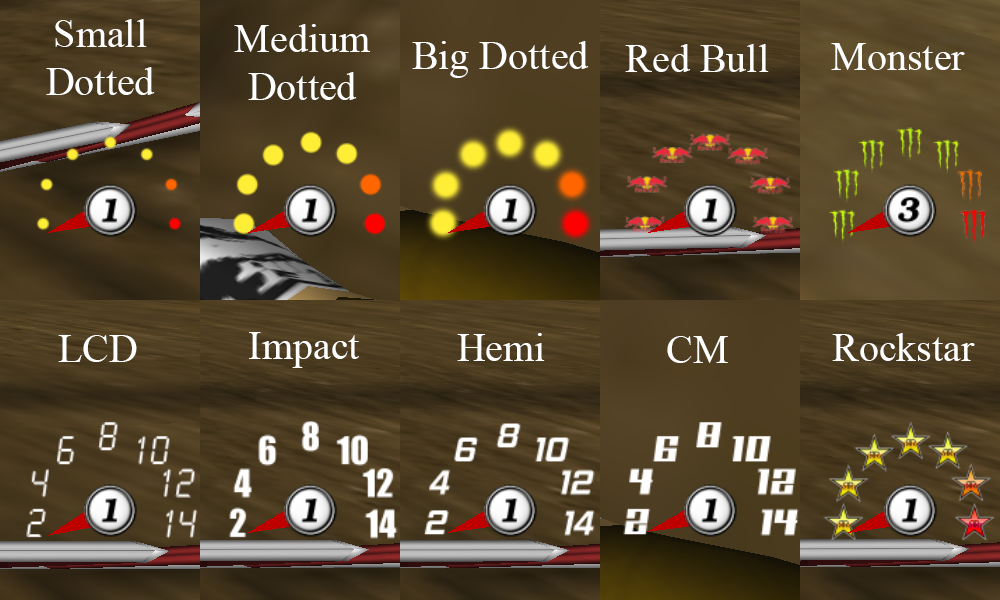 >>>Download<<<
Thanks JLV for the original tach.