Theme:
Valkenswaard 2017 (
NO PHOTOSHOP OR ADVANCED POST PROCESSING
)
Detail:
Post a screenshot on the 2017 version of Valkenswaard
viewtopic.php?f=4&t=44909
This was an idea pm'd to me earlier. Your screenshot must not include any kind of advanced post processing or photoshop effects this week. Straight from the game shots only.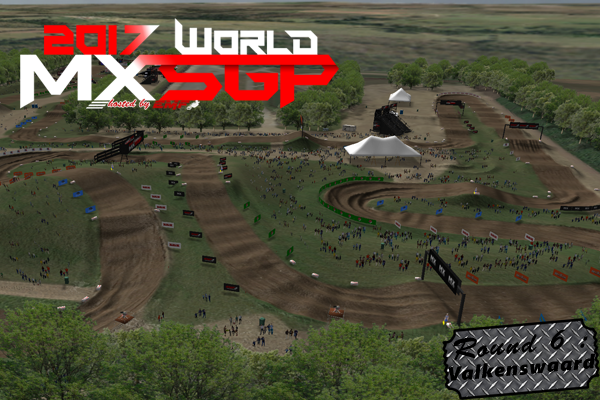 Shot must be from Mx Simulator.
Shot must match the theme.
The shot must not have been posted before, either in the screenshot topic or in a previous SSOTW contest BEFORE this topic was created. Any shot posted after this topic was posted IS LEGAL.
No commenting on this thread. Only pictures! Comments about the contest are allowed, such as rule enforcement or questions.
One entry per user.
No entries for other users.
No size limit, but most people a width of 1280 is the max they can see on the forum without having to view the image separately.
Please try not to change your entry, you will not be DQ'ed but it is annoying when people vote.
Unfortunately I do not have access to the SSOTW Hall of Fame thread. So for now we'll just announce a winner after voting and that'll be that.
Feel free to suggest next week's theme to me in a pm!
Post your screenshot here, good luck and have fun!