Thank you. The new "inner erode" settings are really cool and seem to help with a few smaller issues I've had now that I see how it works.
Still no go on getting rid of kickers. I have yet to have a jump do this: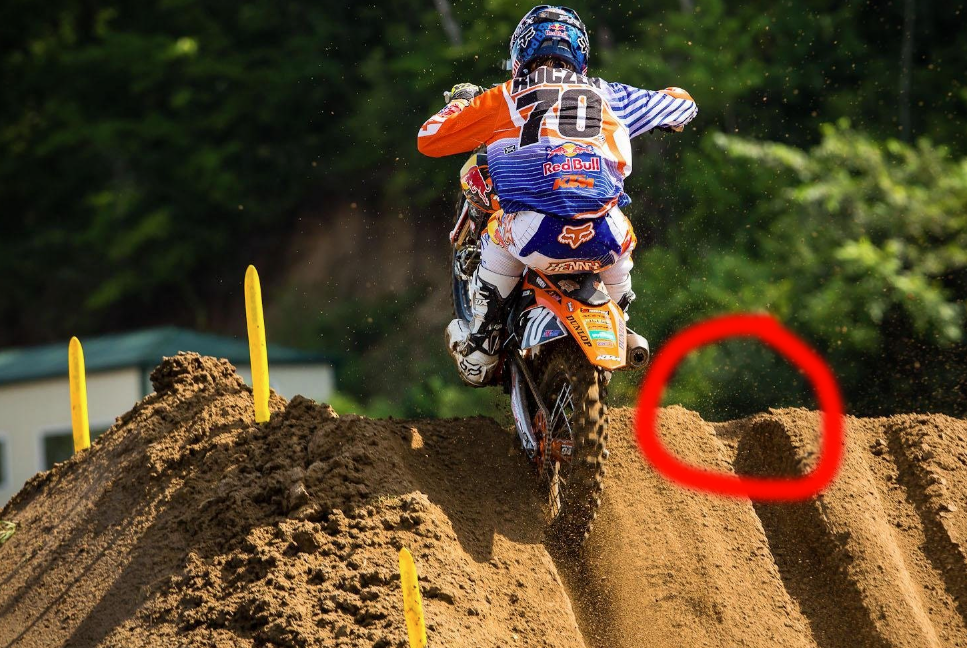 Where the lip gets eaten out and lower (sometimes flatter too if it's lipped at the top). The kicker issue seems to be less with the min slope at .2, but still not gone and still won't cut through the top of a jump.
I have only tried these in single player, but for SX I like what they are doing besides the kicker issue. Even whoops I'm getting some nicer more realistic erode with these.
Code: Select all
erode_depth 0.5
erode_lower 50.0
erode_upper 52.0
erode_displacement 2.50
erode_radius 5.0
erode_inner_depth 2.0
erode_inner_radius 1.5
erode_min_slope -0.20
erode_max_slope 0.990
erode_off_speed 10.0
erode_on_speed 15.0
erode_slip_base_scale 1.0
erode_slip_scale 3.0
erode_slip_lower 0.0
erode_slip_upper 5.0
I wouldn't say these are final, and they may be a bit tentative in spots, but I'm getting somewhere at least.