This is finally happening, after many years and a lot of doubt...
Story time...
This track is the first track I ever started, way back in 2012. After realizing I knew none of the tools, I quickly threw together a track to learn how the stuff worked. After that, I continued on. Having a bad set of RAM memories, the graphic drivers crashed all the time, making it impossible to work for any longer duration. If I were lucky enough that that didn't happen, surely I would get a blue screen... One year later I got the RAM switched after a lot of hassle, so I finished the main course. This wasn't enough for me, so I added the little FMX course. Since that wasn't enough either, I felt like turning it into a compound. Next on the line was the 50cc track, followed by the "practice mx" track. That one, I wanted to have more like a "home-feel" to it, being tighter and such. The FMX and pool track were to follow. Finally the enduro was laid out where no other track too place to fill up the rest of the area. Totally, by counting the time of podcasts, movies and similar, I've concluded this track has had more than 350 hours of work into it. I'd surely have made it way faster if I knew how to do stuff back then...
What's changed since the "first" version that I made before I finalized things? The track changed name from "Good jumps" to Mashem Motopark, since good jumps was just a temporary name... The decals were decreased... Had around 48.000 ones before I realized that that's too many. Took a lot of close up screenshots, puzzled them together to make a 4k overlay of the compound. Yay. Removed all non-50cc track related objects on the 50cc track. Other than that, replaced some objects with "blank replacements" for the low version. Also created LOD files that removed the objects at longer distances for both versions.
Preview video

Compound overview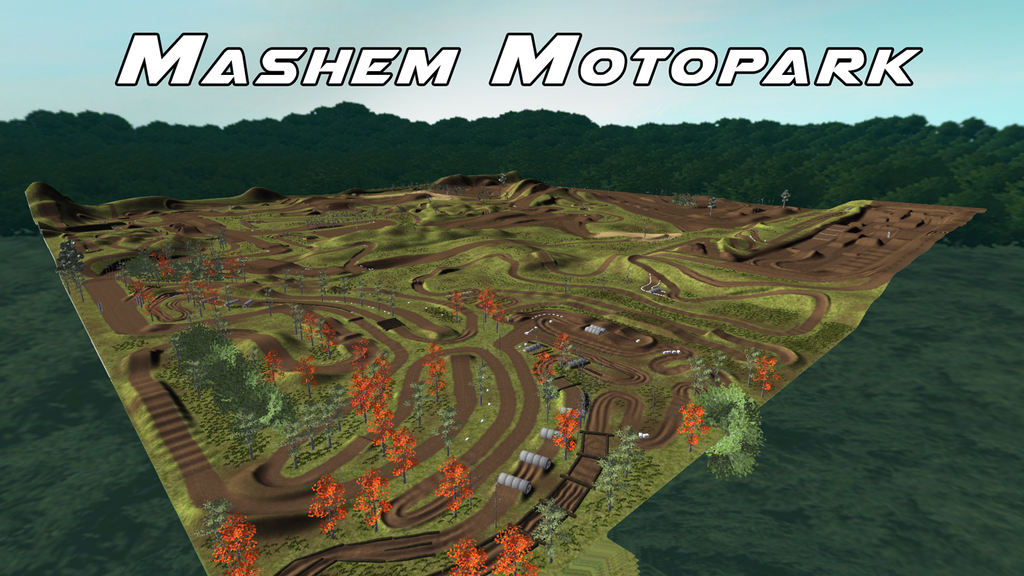 Practice mx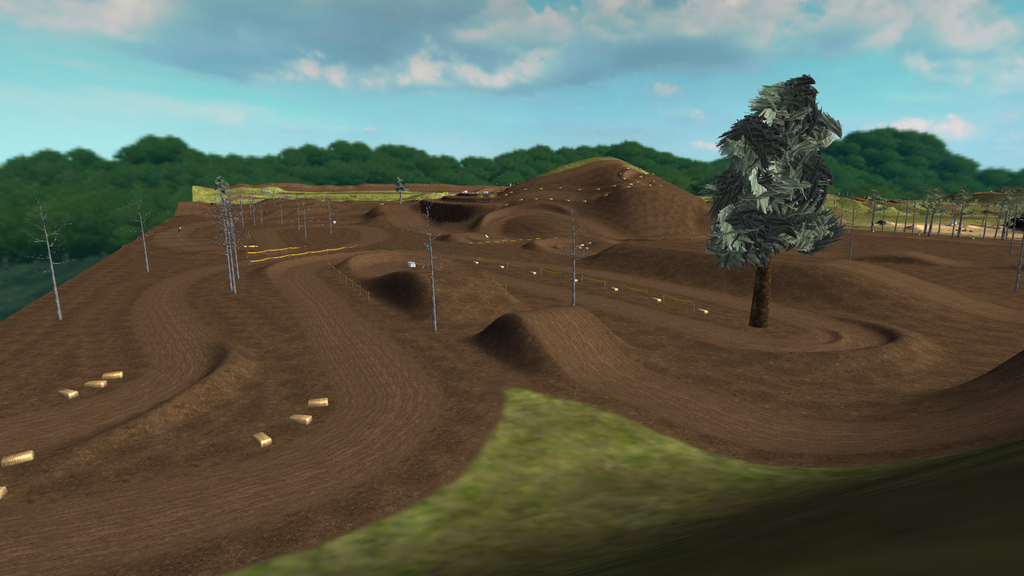 Enduro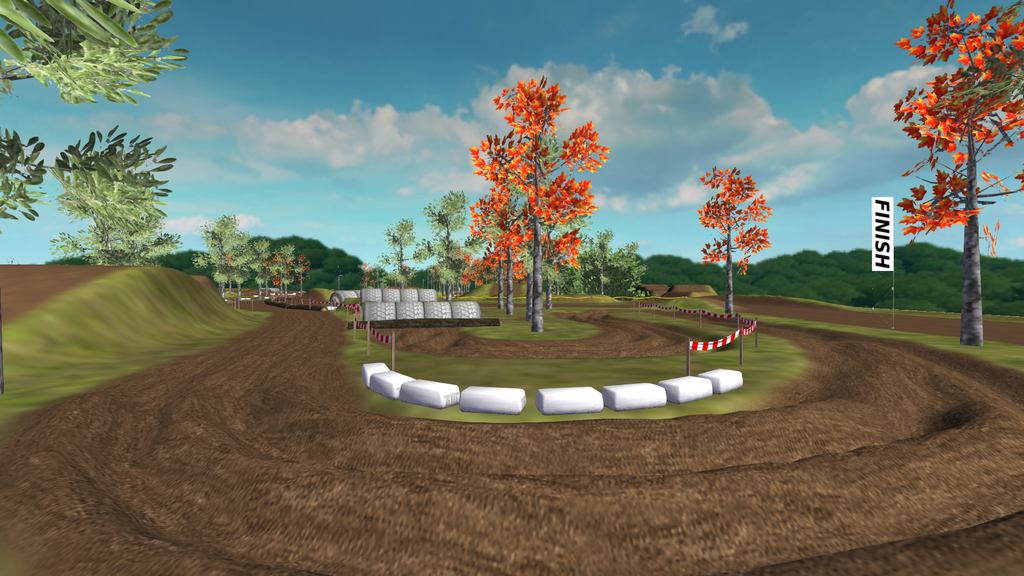 Pool/fun track
FMX (the big one)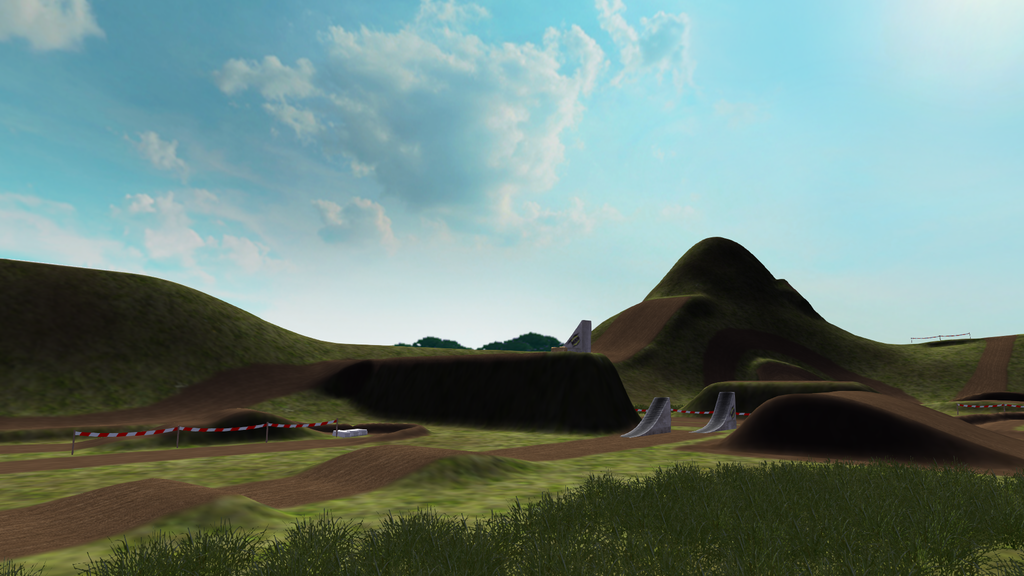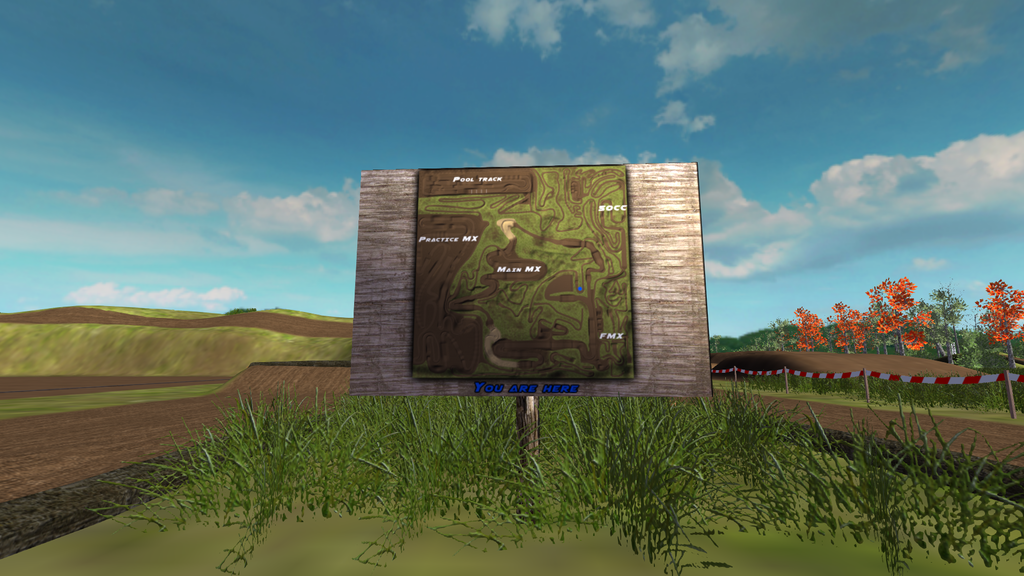 Credits:
The sign for long jump and where you are - Me
DJ - Fence and possible, logs and trees
Motoboss - Ramps
Haggqvist - Bales, billboard
Tony El Tigre - Tyre row
Markus Olsson (MOZ Designs)
Melker Simonsson
Slowngreen
PumaXCS
Checkerz
Download - Normal version
The low version has some objects without collision removed and some texture is lower quality. I am sorry that it may lag on both versions...
Download - Low version
Note:
Both versions are compatible with each other online