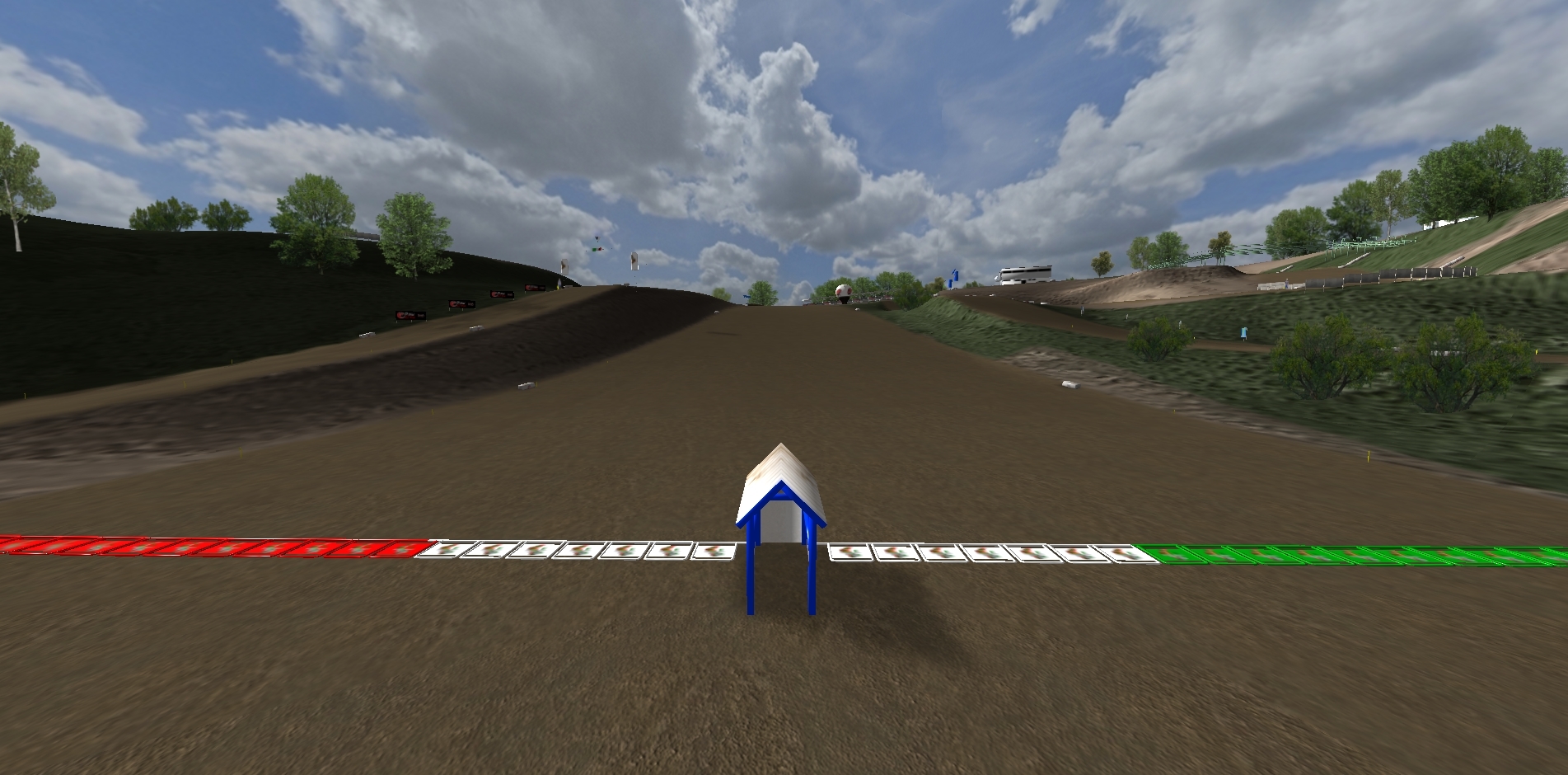 The track:
The hard pack track of Fiano Romano is located a few kilometers from the capital of Italy, Rome. It's characterised by many down and uphills, so we can say it's a typical old-style track because we can see only few jumps, quite big anyway. Regarding history we know this structure hosted many races from the '70 such as regionals and nationals, including the quadcross championship. Today the track is still open and it's conditions are at the top!

Last year we saw a victorious Dennis Fjeldberg in the pro class followed by Colton Mitchell and Timm Friedrichs. On the other side, in the amateur mx2 class Lewis Lynds managed to take the 1st overall, Matthias Havy 2nd and Andrea Di Pietro 3rd. In the amateur mx1 it had been very easy for Matt Dowse to win the overall, followed by Luca Cavallero and Fabian Goleo.

Download:
High resolution - 154 Mb
Medium resolution - 84 Mb
Medium resolution with no trees- 82 Mb
Low resolution - 58 Mb
Low resolution with no trees - 57 Mb
Credits:
- JLV
- TMFR
- EMF
- RKI/JDS Italia Racing Team
- Matteo Gusmerini
- Motoboss
- Staydown
- Rafagas
- Haggqvist
- Twistmoto
- Anyone who i forgot
Have fun!