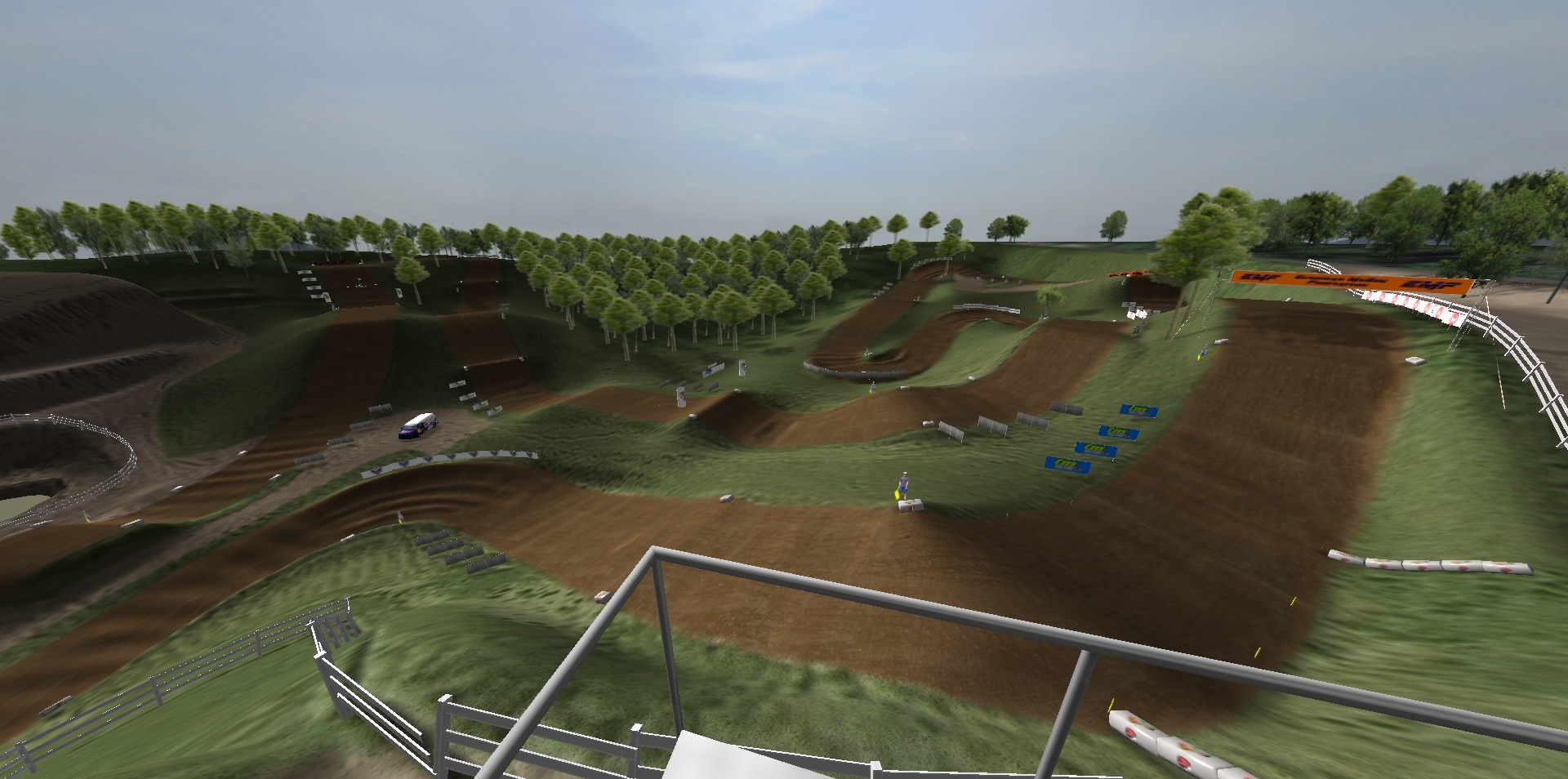 The track:
This is probably one of the most historic motocross tracks built in Europe in the 50's! The awesome circuit of Maggiora is located in north Italy in the region on Piemonte and has a great history! Since 1958 this track was known all over the world for its beauty and its technicity hosting some national races, but in the 70's it gained much more importance because it had been the hometown of loads of gp's and many Motocross of Nations: the most important one was in 1986 and still today people remember all the great battles that took place at the track and still describe it as the most powerful motocross event of the history. That year the USA won with Jhonny O'Mara on the 125, Ricky Johnson on the 250 and David Bailey on the 500.
After many years of races, unfortunately the track closed in the first years of the 2000. After 14 years the track reopened thanks to the organisers Paolo Schneider and Stefano Avandero who re-brought this track to host the italian world gp in 2013. The 2015 gp has been a really strange one with many crashes in particular: Cairoli's crash which made him retire from the championship and Febvre crash on the tabletop to the downhill, however he continued with a crooked handlebar and finished with a 6th place.
2016, in the pro class of the 2015 MXS Italian Championship, Valtteri Tiainen succeded to aim at the 1st position of the podium followed by Hunter Root and Colton Mitchell. Whereas in the amateur class, Ivan Dallari won both motos, Maxime Vanderbeek 2nd and Guillaume Flandin 3rd. Last year Timm Friedrichs took the 1st overall win in the pro class followed by Muller and Bergstrom. In the amateur mx2 class was Lewis Lynds who went up the biggest step of the podium, Havy 2nd and Wood 3rd. In the amateur mx1 class the RKI mate Luca won the overall followed by Mabru and Jonsson.

Download:
2016 MXSoN is needed to make the track work
Maggiora 2016 MXSoN
High resolution - 184 Mb
Medium resolution - 92 Mb
Medium resolution with no trees- 90 Mb
Low resolution - 61 Mb
Low resolution with no trees - 60 Mb
Superlow resolution - 53 Mb
Credits:
- JLV
- TMFR
- EMF
- Maxime Tison
- RKI/JDS Italia Racing Team
- Matteo Gusmerini
- Checkerz
- Motoboss
- Kyle Watts
- Staydown
- Rafagas
- Haggqvist
- Twistmoto
- JGMX
- Anyone who i forgot
Have fun!