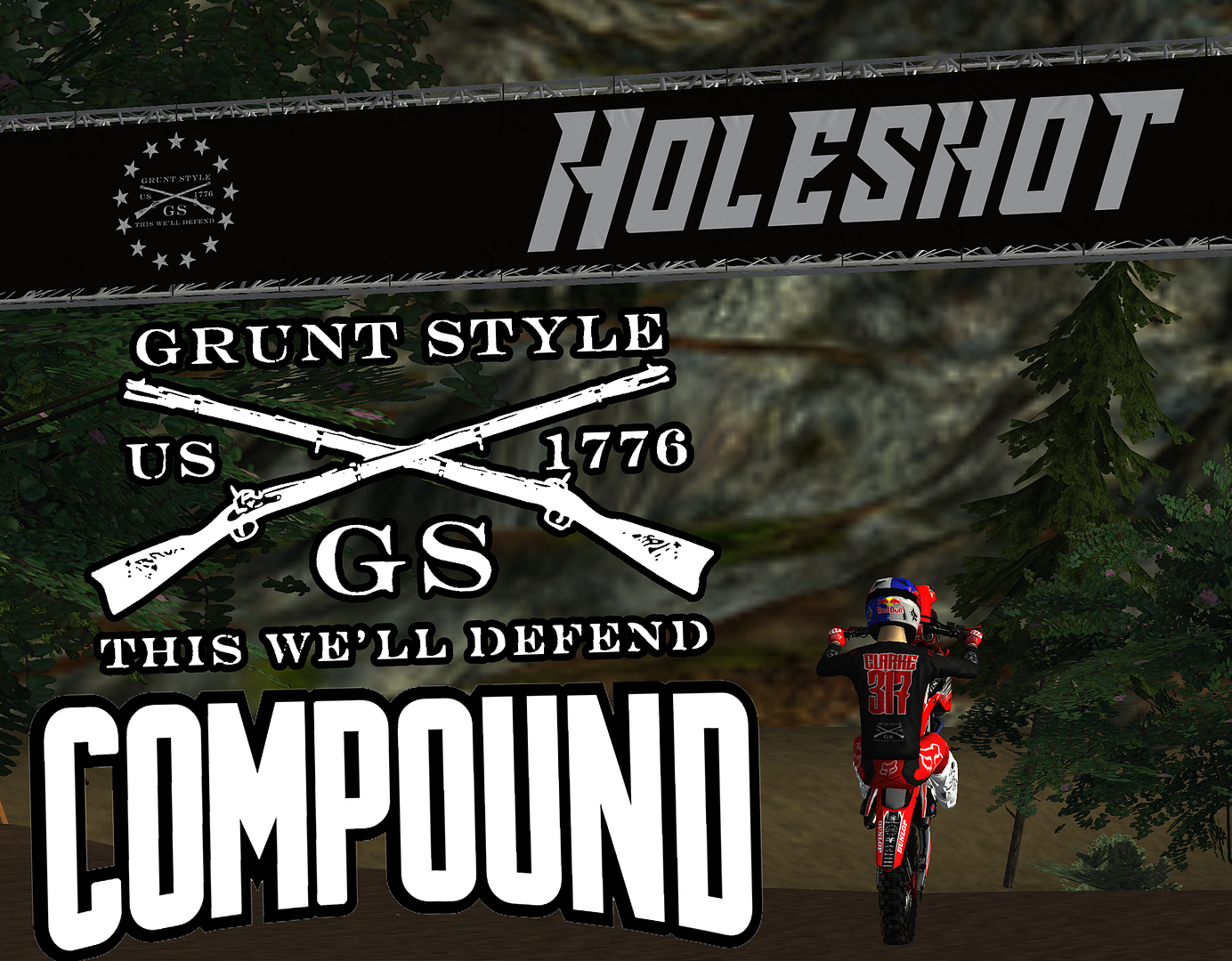 Welcome Ladies and Gentlemen to the Grunt Style Team Compound.
After a long testing period and many revisions to the tracks, I believe I have created something that is truly release ready. I have tried harder on this track than I ever before to bring the best possible experience. I hope yall enjoy it.
Here is some info on the tracks.
The Nationals Track is loosely based off of sections of the Lucas Oil Pro Nationals. There is some prebaked ruts and roughness into the track but is entirely erode ready. I used RF's erode but modified it slightly to change the way the tracks broke down a bit. The Supercross track layout is of Fort Dodge Round 2 from Reflex. I tried to break down RF's gradients and jump spacing to get it as close to how their tracks feel and it turned out fantastic.There is also and Erode Training track with an interesting start gate. The track is short and beats in nice a quick. There are plenty of lines to choose and is fun with a few people racing on it. There is also a standard layout Arenacross track and a 3 lane straight rhythm. I threw a couple fun jumps around the map for yall to have fun with. Some are marked out and some arent so get creative with it. Here are some photos.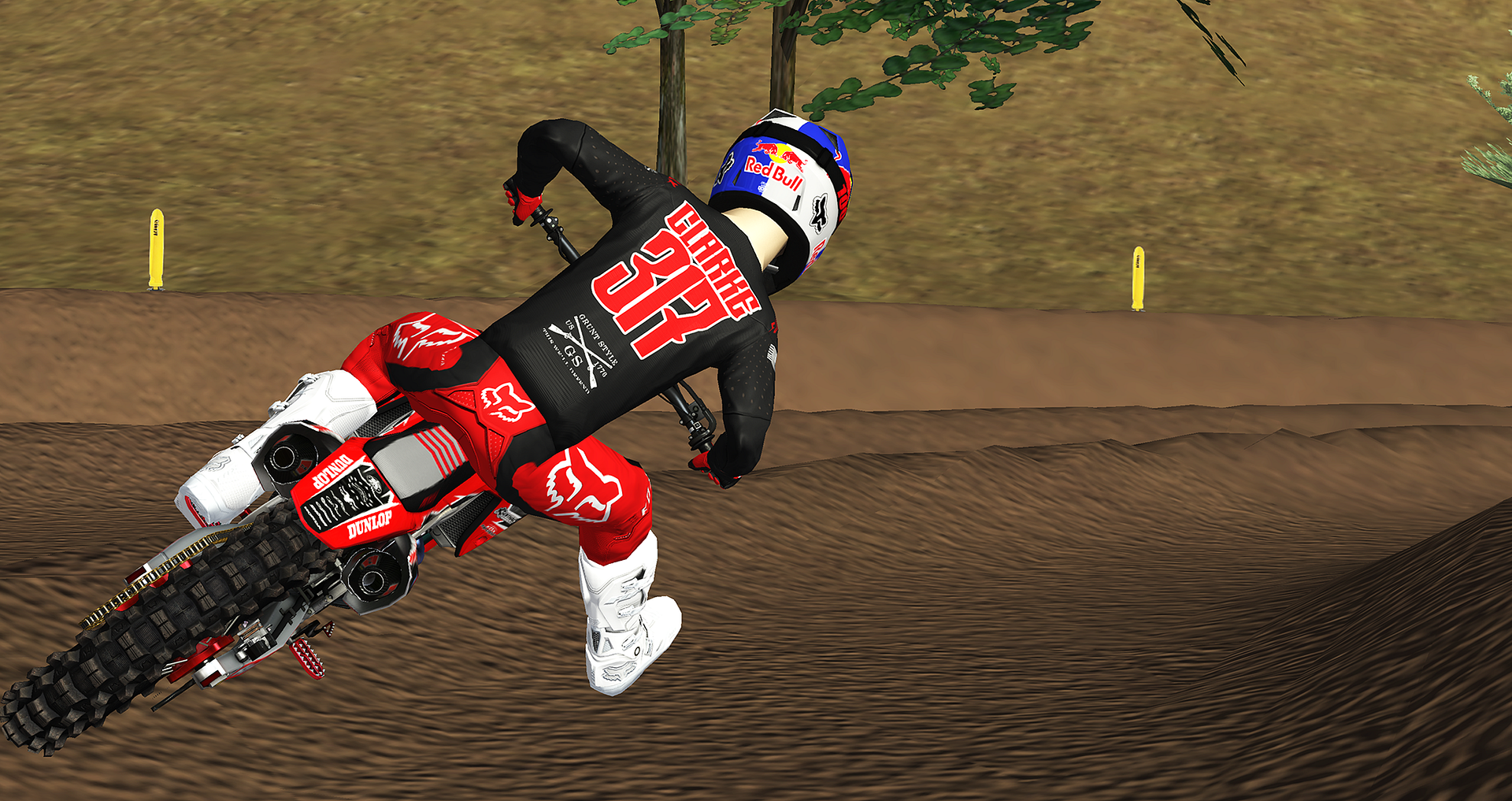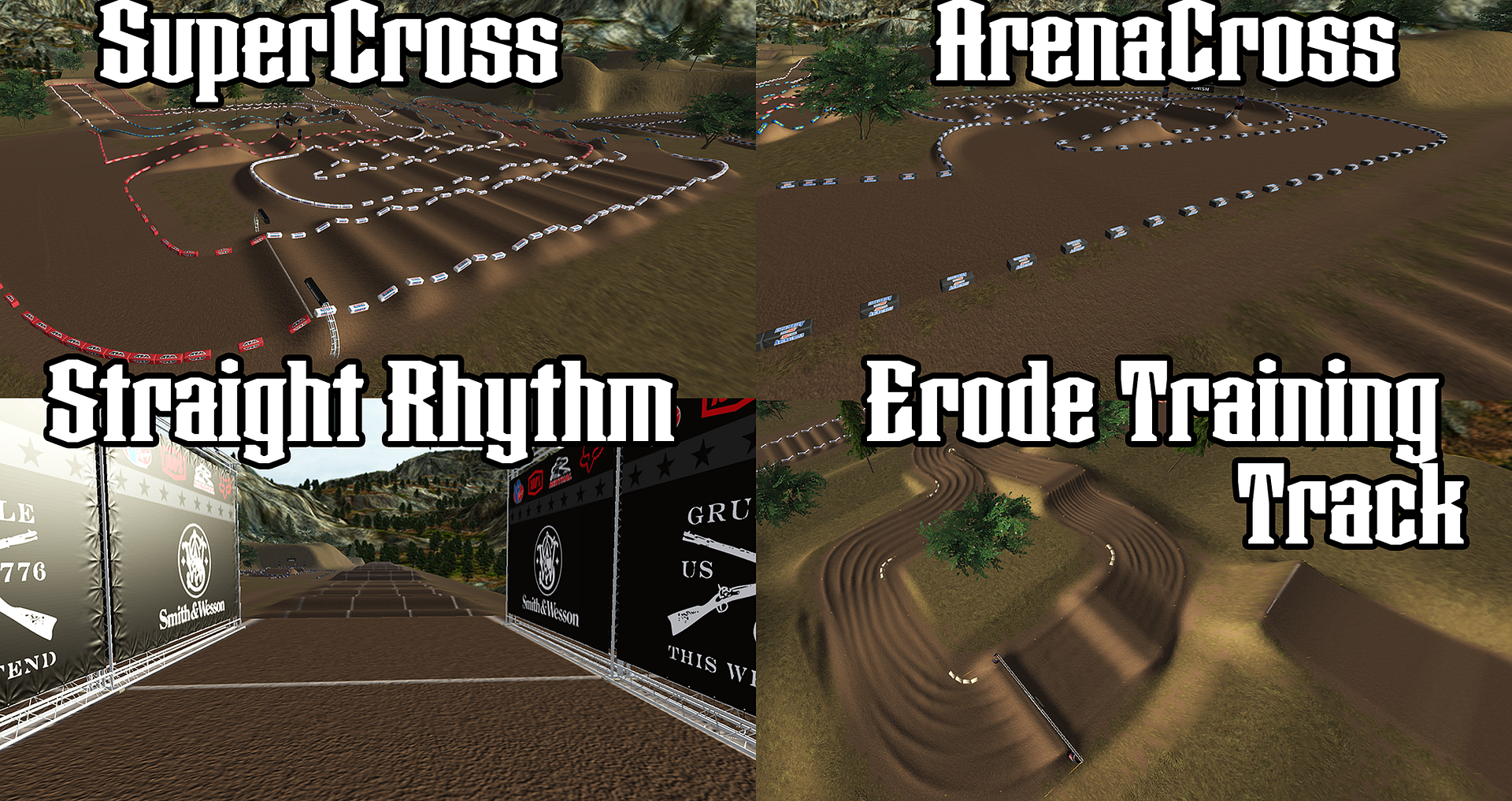 I am terrible at writing down where i steal these objects from but I honestly appreciate anyone who has released any track object. That really allows your average guy to make a better track without knowing how to use blender. Shout Out to all of you beautiful people.
Thanks for my testers that put up with downloading this track way to many times and throwing in your 2 cents on the states of the track. I couldnt have done it without: Austen Bennett #243, Kohlton Feagin #261, and last but definitely not least Josh Hart #214
I will be hosting these tracks on a playlist on server: UncleLiberty.Flowtechmsx.com:19879
Download The Track Here : http://www.mediafire.com/file/pdmeh4xnx ... d.rar/file